Did you know that Jeff Manning, the voice of Lion Rafale in Virtua Fighter, also voiced the Red Bomber in this game that I'm about to play? That's right, it's time for Super Bomberman R Online!
https://twitch.tv/virtuakazama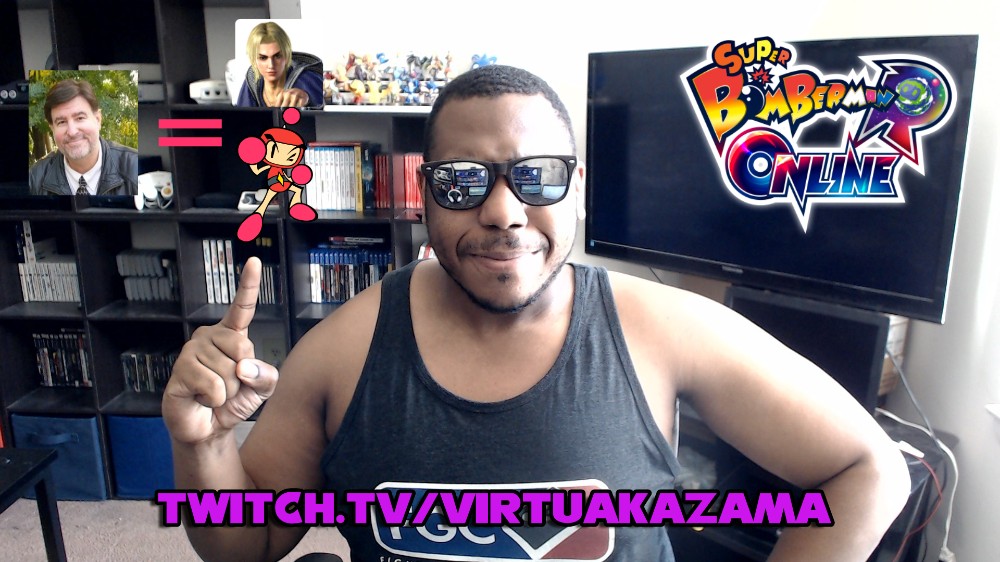 ---
About Virtua Kazama
one of us since 12:55 PM on 07.05.2014
Twitch Affiliate, Let's Player, FGC player, and the host of Virtua Fighter Takeover. I play games: mostly fighters, platformers, beat em' ups, Japanese, Retro, and Modern.
Never miss a livestream!
https://twitch.tv/virtuakazama