Apparently Pokemon cards are back in vogue once again. Truth be told I hadn't looked at my collection in years before today. Maybe I should do a blog post on them soon. I have a couple cards that bring back a lot of memories for me, like this Charizard.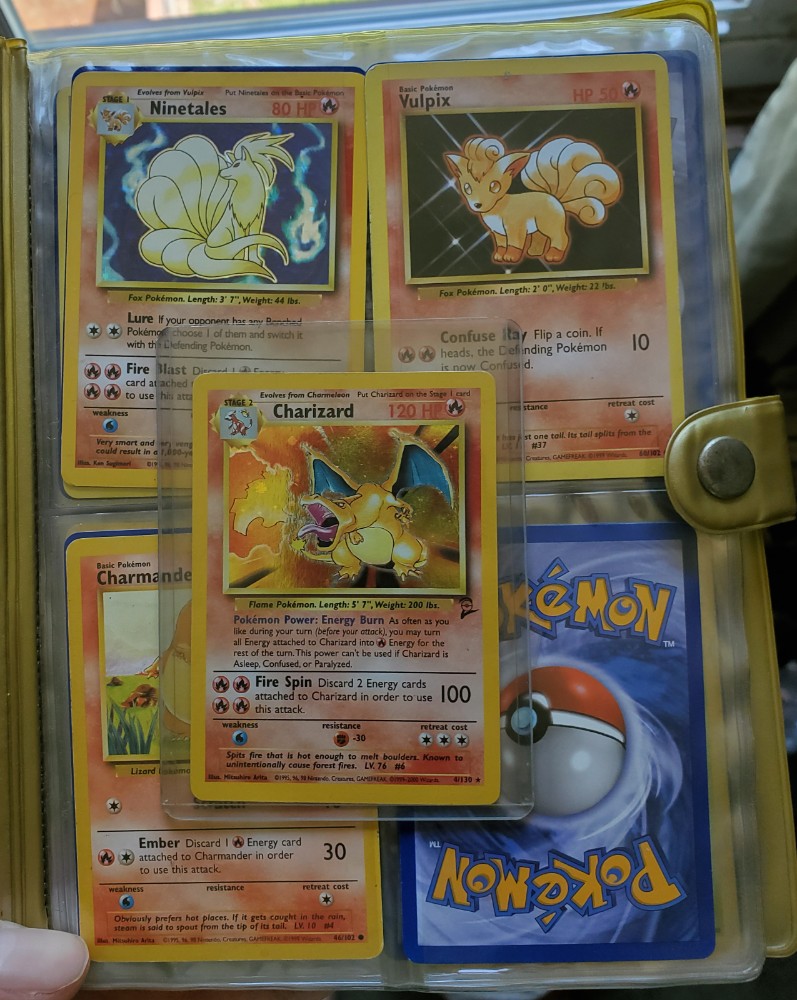 - Day 494 of unemployment.
---
About D-Volt
one of us since 10:51 PM on 06.28.2012
I like writing words sometimes. Do you like reading words sometimes? Then we should get along just fine.