So I picked up my late great uncle's hi-fi system. Turns out it's a full Magnavox EC8130 modular stereo system with some nice Boston HD7 bookshelf speakers (not pictured). Think I'll replace the turntable with my Sony one though.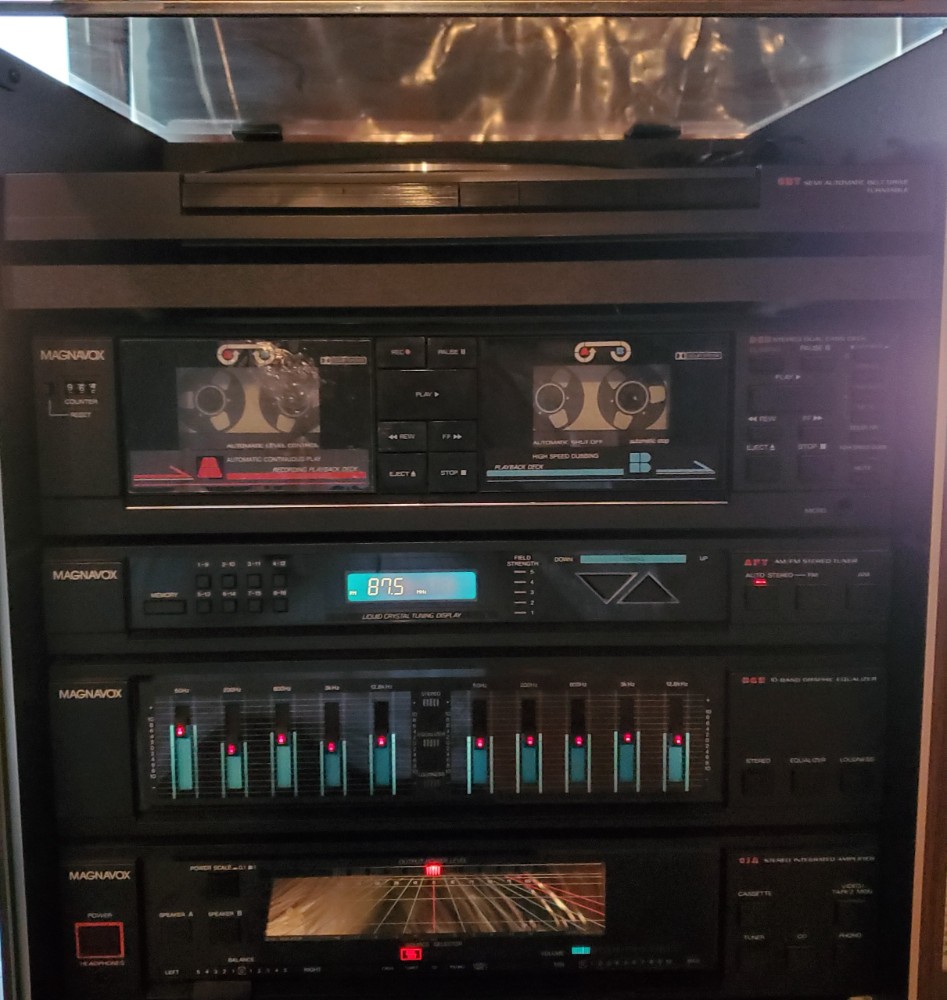 - Day 494 of unemployment.
---
About D-Volt
one of us since 10:51 PM on 06.28.2012
I like writing words sometimes. Do you like reading words sometimes? Then we should get along just fine.