On my first run after finally unlocking Rivers, I became functionally invincible. About 60% into filling my tiles, I realized I couldn't be stopped, and just started putting things wherever. I'll probably come to regret my hubris someday.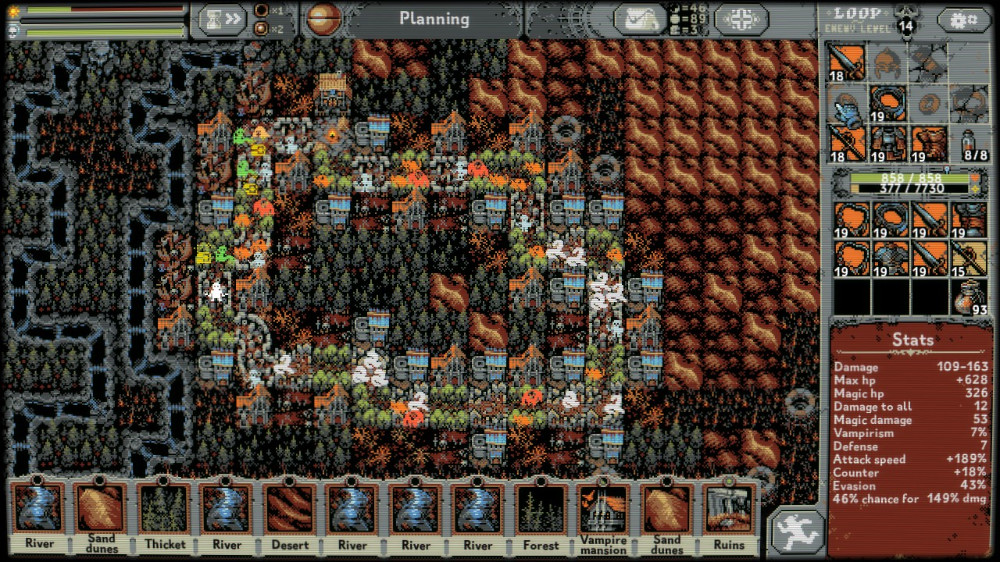 ---
About Robo Panda Z
one of us since 12:56 AM on 04.18.2011
A member since... A really long time ago, Panda is a Dtoid moderator, as well as a former contributor of previews, reviews, and general stuff.
Powered by superelectromagnetic energy and allergy medicine, Panda was constructed primarily to play video games, then restart them halfway through. Is it ADHD or are they doing it to annoy you?
When not failing to finish video games, Panda will gladly talk about capybaras, music history, or why you should watch that weird anime from 2006 (or, I dunno, gunpla or Kamen Rider or whatever).
Will probably die from trying to pet a bat.
Asking Panda their favorite *Insert Thing Here* will lead to a 1,500-word reply or an anxiety attack.
The Dtoid Master Gaming List 2016