Had too much foodstuffs clogging my inventory in Fallout, so I made a food bank so that people could take some for free if they needed it. Other players have been really helpful so I wanted to return the favor somehow, despite being low-level.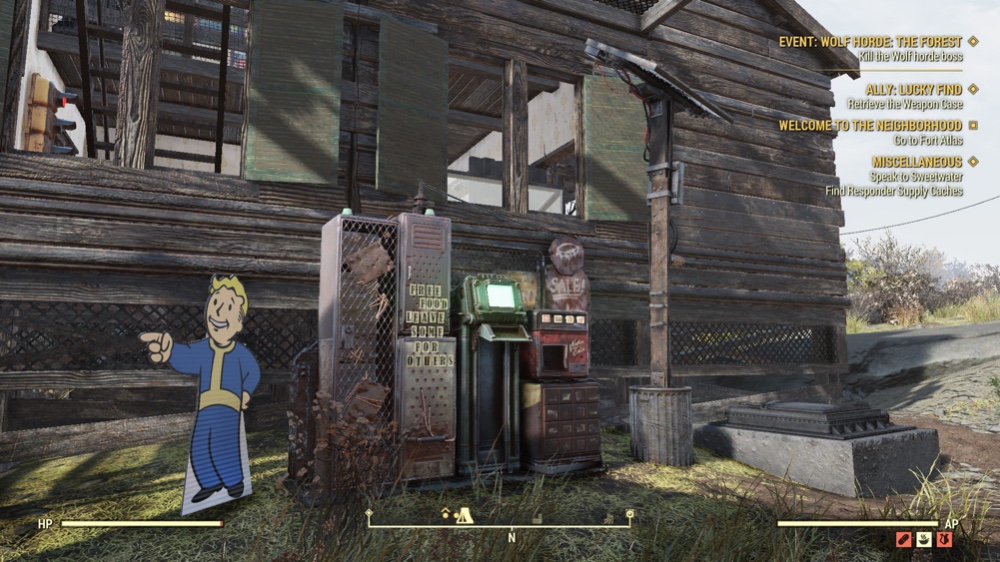 ---
About Matt I Guess
one of us since 4:09 PM on 04.10.2013
Fun, outgoing, friendly, active. None of these words describe me. Everyone's least favorite IRL Garbage Pail Kid.