I got my headcrab plushie in the mail today!!! Finally! I've wanted one of these ever since first seeing them in the Valve store YEARS ago! They sold out super fast and never restocked 'em! So when I saw them in stock a few weeks ago I jumped on it without hesitation.
And now he's here! Here to invade every pet/toy/thing I have!
Hmm... what would happen if a headcrab jumped onto a mushroom? Would it grow super big? or would the mushroom turn into a zombieshroom?!
Good idea CJP... maybe.....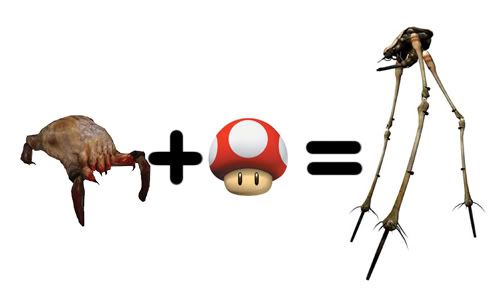 (also, Calvin likes shoes)