I somehow was able to make a character on Balmung in FFXIV. I don't yet know if that is a good thing, but I have decided Namingway will be her loyal minion and he will record all names he sees and judge them against the lore book. Most are bad.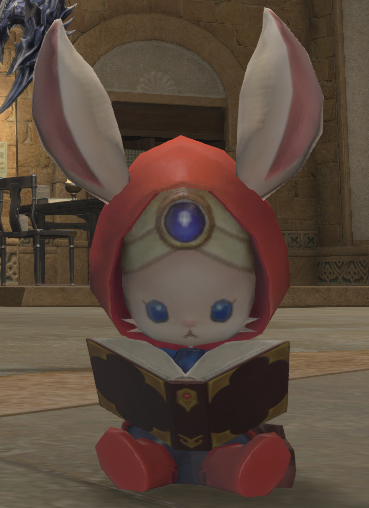 ---
About Whispering Willow
one of us since 2:32 PM on 12.21.2012
Member of the Destructoid community team, moderator, hunter (or is that hoonter?), part-time samurai catgirl and aspiring queen of the fairies. I am not affiliated with Atlus and cannot fit in your COMP, smartphone or Demonica.
My favorite weapons are the katana, the Mk. 22 tranquilizer pistol and the banhammer.
For other things and stuff about me you can read
here
,
here
and
here
. You will learn of my origins, my trials and tribulations and how I became a Level 80 superpixie!
Some of my favorite games:
Super Metroid
Metroid Prime
Metroid Zero Mission
Shin Megami Tensei: Nocturne
Shin Megami Tensei IV
Digital Devil Saga
Devil Summoner 2
Devil Survivor
Persona 3 Portable
Persona 4 Golden
Final Fantasy VI
Final Fantasy VIII
Final Fantasy X/X-2
Final Fantasy XI
The Legend of Zelda: Majora's Mask
Castlevania: Symphony of the Night
Castlevania: Aria of Sorrow
Castlevania: Dawn of Sorrow
Castlevania: Order of Ecclesia
Shenmue
Shenmue II
Jet Set Radio
Jet Set Radio Future
Ico
Shadow of the Colossus
Metal Gear Solid 3: Snake Eater
Metal Gear Solid: Peace Walker
Dishonored
Deus Ex
Deus Ex: Human Revolution
Fallout: New Vegas
The Elder Scrolls V: Skyrim
Freedom Wars
Monster Hunter 4 Ultimate
Dissidia Duodecim
Soulcalibur II
Shovel Knight
Spelunky
...and more!