It's October and I'm in charge of the theme for the month, so that means that we're doing a spooky theme! I can't help myself. Halloween is one of my favorite times of the year, and I can't help but make an eerie theme for October.
So, what kind of spooky theme will we work with this month? What frightening games will we explore? How will we get our thrills?
Are you afraid of the dark? Have you found yourself out in the middle of the night with no light to guide your way? When your sight is taken away, anything could be lurking in the shadows, and you'd never see them coming. The theme for October is Darkness.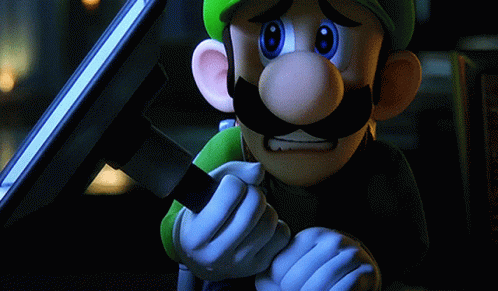 No, not the Kingdom Hearts kind of darkness. I'm talking about lighting in games. Some games use their lighting to create a haunting atmosphere. There's just enough light for you to see your path, but not enough light to see what horrors lie in wait. Perhaps you are in a derelict spacecraft where the lights have gone out, and the only light you have are the stars, dimly showing you the way. Maybe you're underground, and all you can see is the small circle that a flashlight illuminates.
I'll be honest, I'm not good at handling horror video games (despite how much I love spooky month). A lot of that comes from the unease that the lighting in the game creates. This month I'll have to find a way to gather my courage and push forward into the darkness. What dark games will you spook yourself with this month? Here are some suggestions if you need inspiration.
Alien: Isolation
Here is an example of a game that I couldn't finish. The dark spaceship that you have to explore in this game was way too much for me. Can you handle it?
Luigi's Mansion 3
This one might not be as dark and scary, but the lighting is still well done. I like this one, I can handle it.
Resident Evil
Most Resident Evil games take place in dark and twisted locations. Visibility isn't always an issue, but in some of the games, like the 7th one, it certainly can be. Can you survive when zombies hide in the darkness?
Bloodborne
Yarnham is a dark place, can the hunter survive the night of the hunt? Or will they succumb to what awaits in dark and invisible corners.
---
LOOK WHO CAME:
LaTerry
Kevin Mersereau 150
Shoggoth2588 24
JuIc3 15
NinjaSpeed 4
xeronio 1