I had to check, just out of curiosity. To no surprise, people are selling their PS5 pre-orders, and I'm sure they're selling. Also, Mario 3D All-Stars is already going for $90, but there is one seller, with copies for $58.99, if you need a physical copy.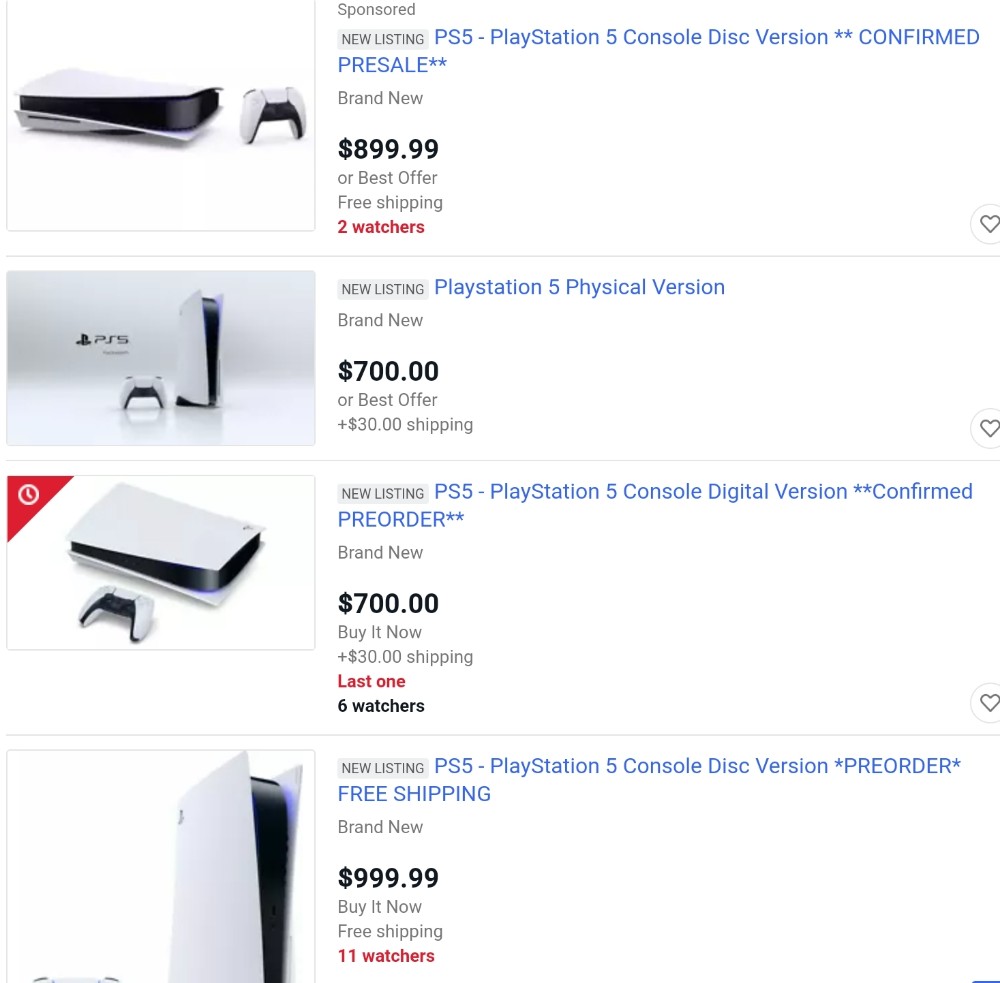 ---
About streetmagik3
one of us since 8:38 PM on 04.16.2018
-World record holder in spork stacking--12, don't even try to beat that.
-I never work out, because I already have buns of steel.
-Inventor of the "triple u". It's kinda like the double u (w), but with a wbluuuuurggggk sound.
-I like games!! Platinum, Nintendo, old school Treasure, etc.
-uh, that's it. That is every single thing about me.