I live in a literal desert in the northern hemisphere. Here at the start of July the temperatures are getting unbearable, and I am forever glad that someone figured out Air Conditioning before I was born. When things get this hot, many people turn to the water to cool themselves off. Beaches, swimming pools, water guns, and water balloons are all fun water activities that can cool you down in the summer months.
Too bad we need to quarantine and stay away from public areas. At least, I'm going to stay away from those places and activities for the forseeable future. Instead, I will sit in my home with the AC on full blast and play video games that remind me of those places. The theme for this month's Band of Bloggers is Water Levels.
Water levels have a bit of a bad reputation. When you think of water levels, things like Ocarina of Time's water temple come to mind. Water levels like that are long, slow, and difficult. Let's try to not play those water levels this summer. Let's instead focus on water levels that are fun, refreshing, and easy going. Less water temple and more Abzu. There are plently of games that have water themed levels that go against their reputation. I also don't want to limit what we're talking about to levels that take place underwater. As I said above, beaches are also a big part of summer water fun, so what beaches are there in games that you would want to visit? Do you still remember Phon Coast from Final Fantasy XII? Maybe you want to play it again and reexperience it.
Need some suggestions for what to play? Here are a few.
Super Mario Sunshine
This game kind of exemplifies the theme this month. This is an entire game about water levels. Water levels would have a completely different reputation of this game is what came to people's minds when water levels come up instead of the water temple.
Abzu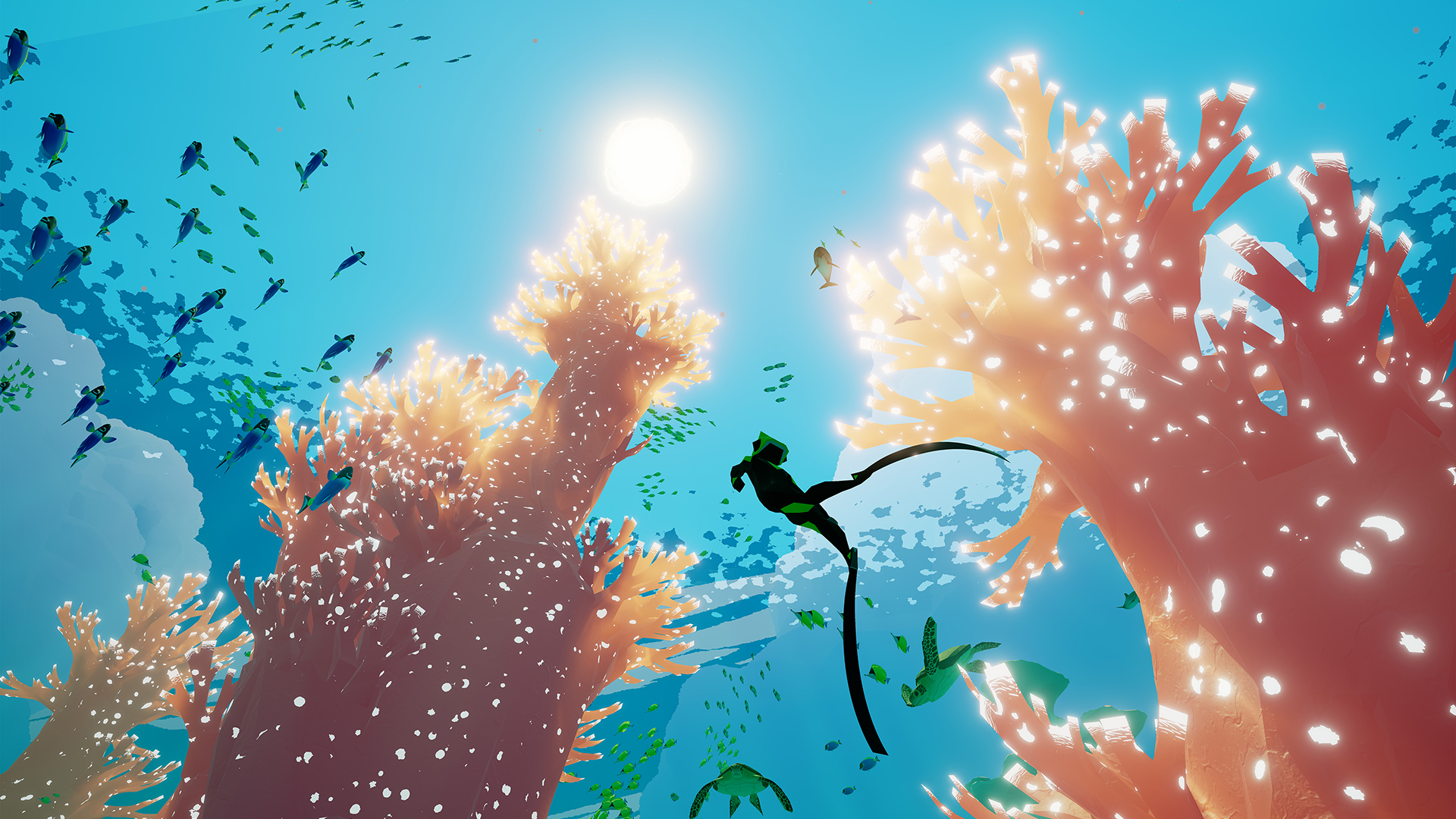 This is another game that is all water levels, but instead of being all beach themed, these are all underwater. The game is very calming for most of the game. There are statues that you can find and the entire point of them is to sit on them to look at fish.
Etrian Odyssey III: The Drowned City
This one might be a bit obscure, but this might also be my favorite game in the series, so I'm going to mention it here. Etrian Odyssey is a dungeon crawler, and the dungeon in the third game has a much bigger focus on water than the other games. Playing through the first stratum is relaxing for me (despite the random encounters).
Xenoblade Chronicles Definitive Edition
This is a more recent game, and while it isn't completely themed around water like the other games I've mentioned, the first area of the game has a beach and you can just jump into the water and go swimming. I haven't gotten to far into the game yet, but from what I understand, this isn't the only watery area in the game, and I'm looking forward to discovering even more.
Hopefully that gave you some ideas as to what to play and write about. When you do find a fun watery game or level to play, come back to the blogs here and write your own blog about your experiences, and be sure to put "Band of Bloggers" or "BoB" in the title.
---
LOOK WHO CAME:
LaTerry
Shoggoth2588 24
Nior 13
RolanberryPrins 8
Roager 4
AtomicBanana 4
Wes Tacos 1
Eggrollbuddy 1
OmegaPhattyAcid 1
xeronio 1