Now that I'm officially a bigger gunpla and gundam fan than Torchman I think I should write a c-blog on the topic. It is tough being at the top.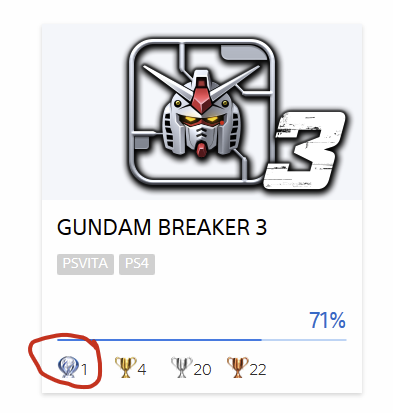 ---
About Rico the Penguin
one of us since 9:32 PM on 09.10.2014
A lot has changed since the last time I was here. And yet if you slapped two pictures of me beside one another you'd be hard pressed to see them.
If you really enjoy following someone that is almost unbelievably inoffensive I'm glad to offer. It isn't that I avoid controversy I'm just genetically predisposed to being boring.
Website:
https://oafkad.com
Twitter:
oafkad
Facebook: Deleted (Ooh, edgy)
Steam:
ricopenguin
PSN:
Oafkad
Battle.Net: Oafkad#1958
Twitch:
oafkad
And that's that! I imagine there are other things but I'm forgetting them at this moment.