Disclaimer: These awards were shared on my Instagram account on said year, but I have always wanted to share it in written form. Hence, I'll continue giving these times good use to finally type this down.
2018 was a year where I decided to clear that backlog of mine a little after only adding more games and forgetting about others. That year I also got my 2DS working again and that only meant for me to play all those released games I so wanted to. Without further ado, let's take a look at the nominees and winners from 2018.
Being that said, here are the games that were part of my 2018 gaming year:
1 - Best Narrative
Oh yeah, I used Paint.
Life is Strange is that kind of game which story quickly hooks you in as how down to earth it is and how it is approached. In all of its 5 episodes, there wasn't a moment when I didn't feel motivated to keep going just for the sake of the story, and sometimes, I even got teary-eyed and almost cried (the ending) due to the turn of events and twists. Congratulations, Life is Strange, your story will forever be not only in my memory but in my heart.
2 - Best Character
From the moment I saw Hope in Final Fantasy XIII, I knew the potential this boy had. To my surprise, his character development was slow but totally effective. Guess I had hope in Hope, and he delivered. Congratulations, Hope, your presence in FF13 was special.
3 - Best Antagonist
Way before playing Final Fantasy XIII, watching videos of this antagonist immediately made me want to know more about him. Truth be told, he turned out to be a very good one, even to the point of earning the Best Antagonist award for these awards of mine.
4 - Best Soundtrack
It's amazing how a soundtrack can make you feel so much when no voice acting is involved. Skies of Arcadia does have some voice here and there, but what really shines and made it the winner for this category is its soundtrack from the intro to the credits roll. Congratulations, Skies of Arcadia.
5 - Best Protagonist
Mysterious, strong, weak, humble... Human, that is Ashley Riot, the protagonist of Vagrant Story and the winner for Best Protagonist. He looking at you before the credits roll was one of the best moments in gaming for me that year.
6 - Biggest Surprise
It's funny, at first I had no expectations for this game at all and in the end, I ended up playing it twice as my save file got corrupted past the game's first half. Congratulations, Kingdom Hearts Re: coded, playing you was so, so much fun.
7 - Best Ending
Without dwelling into spoilers, Spirit Tracks' ending managed to have this satisfying closure worthy of its 20+ hour adventure. Oh, and did I mention this game has different epilogues for the first time in a Zelda game? Yeah, Best Ending indeed for Spirit Tracks.
8 - Best Graphics
Taking into consideration this game is from 2000 and for the PlayStation, one could say it doesn't stand a chance against the other nominees, but Vagrant Story does look amazing on its own right. From the epic cutscenes (all in-game engine) to the interface, and the smooth of battles this game delights a lot. Congratulations, Vagrant Story.
9 - Best Console
Though not really owning the console but rather playing it through backward compatibility, the Gamecube exclusives I got to play this year are reason enough to name it the Best Console of my retro awards. Also, this console's startup is really something. Congratulations, Nintendo Gamecube.
10 - Best Moment
From what is a funny and extremely hilarious game, this moment stands out for being a rollercoaster of emotions. Sad, touching, and even funny if one makes mistakes when playing the stage, "You're the inspiration" takes home the award for Best Moment. I love the cover version of the song. It's all so freaking amazing.
11 - Best Gameplay
For any video game, its gameplay is that which gives players what they need to keep on playing when it is done right. Skies of Arcadia hooked me from the very first moments and never stopped to amaze me until the final boss. Congratulations, Skies of Arcadia.
12 - Biggest Innovation
The Legend of Zelda is the name of this series, but we always play as Link, the hero. In Spirit Tracks, however, Zelda is your companion in the game and we finally get to control her, not precisely like we had hoped, but she nailed it. Link and Zelda versus the bad guys, their duet, congratulations Spirit Tracks, you finally did it.
14 - Best Boss Fights
Alongside the epic boss battle theme, every boss battle in this game was highly expected. More than just for the sake of advancing within the game, it was to see how every boss would surprise, and they all did, indeed. Congratulations, Spirit Tracks. Also, congrats to Skies of Arcadia as well, the crisis and opportunity soundtrack in boss battles really adds to the feeling as a whole.
15 - Best Sequel or Prequel
Known as a series which always improves upon its predecessor, Spirit Tracks took everything from Phantom Hourglass, including the best and the worst to deliver that Zelda game for the DS which, I dare to say, is totally on par with the console games. Congratulations, Spirit Tracks.
16 - Best Series
Rayman is that one character created by Ubisoft that aimed to bring something new to the platforming genre. It brought the most hilarious moments, clever gameplay mechanics, and a personality very hard not to love. Congratulations, Rayman.
17 - Best Final Boss
Link vs Cole, Zelda vs Malladus, then the two of them using music in an incredible duet, where one uses the game's musical instrument one last time (blowing at the Nintendo DS's mic) this final battle has it all, not to mention Zelda's move during the climax, that totally blew my mind. Congratulations, Spirit Tracks.
18 - Best Intro
A game totally unknown to me, with an intro that quickly showcases what the game has in store, is none other than Skies of Arcadia. Seriously, I miss video game intros nowadays, but anyways, this intro paved the way for what turned out to be a great game, literally. Congratulations, Skies of Arcadia.
19 - Best Song
When I began listening to this song 'My hands' at the end of the game, I felt something, something beautiful. The lyrics truly capture the game's narrative and how its conclusion came to be. Congratulations, Final Fantasy XIII.
20 - Best Multiplayer
Playing Smash never gets old nor does playing it with friends. Congratulations, Super Smash Bros Brawl.
21 - Most Anticipated Game
Also, I am waiting for Atlus to announce the western release date for PersonaQ2, my most anticipated game for 2019.
And it was worth the wait.
22 - Best Controller
Repairing my 2DS in 2018 year was a nice thing to do. I got to play so many great games and even try new series. Gotta love the 3DS family and its backward compatibility option to play DS games. The dual-screen gameplay and button mapping are nice to play. Congratulations, Nintendo.
23 - Best Game Replayed
I hadn't had so much fun with a Just Dance game since Just Dance 2014.
24 - Best Screenshot
The special award is none other than that screenshot and/or quote I could manage to get from a game. Skies of Arcadia has them both, and this has followed me since the moment I took that photo and read that dialogue. Simply beautiful. Congratulations, Skies of Arcadia.
25 - Best Game
10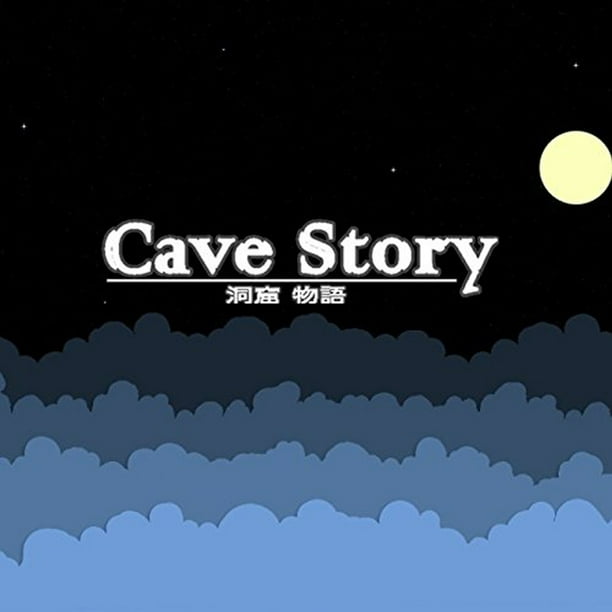 Cave Story was always that game I needed to try out, but I always ended up getting stuck not so long after the beginning, however, once I got past that I could finally beat this game and it was worth every minute.
9
Having played both SteamWorld Dig and SteamWorld Heist, I knew what to expect from this title, and it delivered, it delivered more than I thought. This series has come so far and with every new game, it continues to surprise us players.
8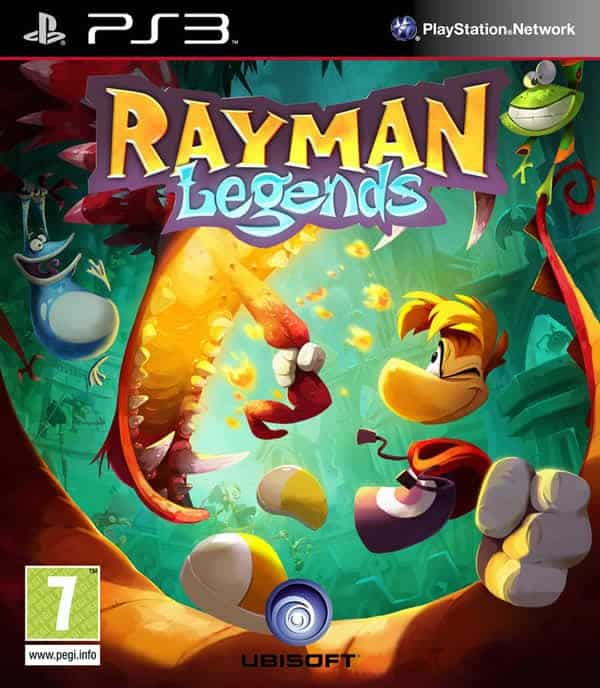 All the way down from the very first Rayman to the last one, I had a great time with Legends being an excellent addition to the series, no wonder why this game is considered one of the best platforming video games made.
7
Inazuma Eleven was a new experience, and one that stuck with me, and for good reasons. From scoring a goal to ultimately winning a difficult soccer match all in RPG sports fashion, this game reminded me how important it is to try out new things, they might surprise you.
6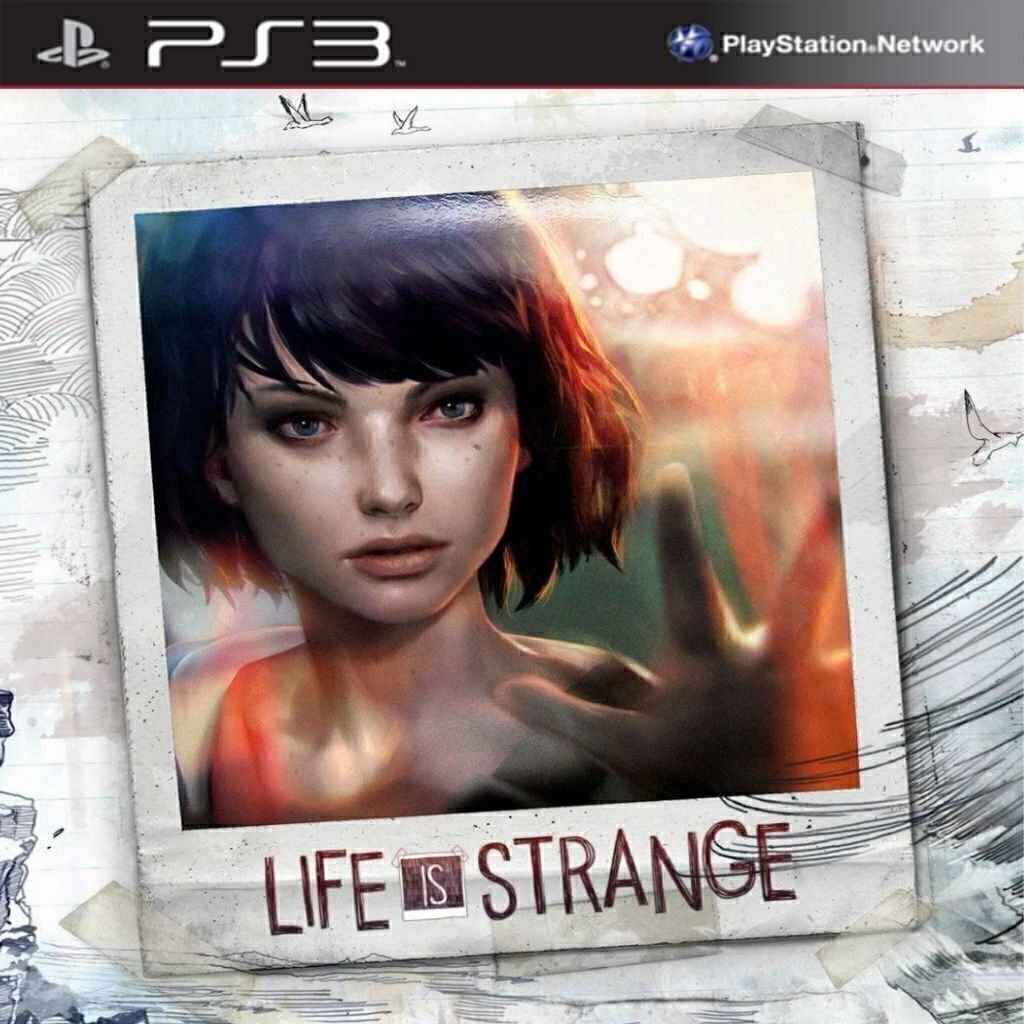 The feeling of playing a game that was in everybody's mouth due to how different and good it was is awesome, but the feeling identify with it is the best. Life is Strange is a benchmark, a true portrayal of real-life in video games that is actually fun to play.
5
Sometimes we get to play games and never finish them due to various reasons, and when one gets the chance because the game is so darn great, it is all worth it. The Legend of Zelda Phantom Hourglass is one of those games, one I am very happy I could finally play and beat.
4
Undertale is a tale, a reminder that every choice matters, an experience that puts to the test the best and the worst of us individuals. Undertale is, simply put, a video game worth experiencing.
3
As a game that used to be in my backlog for years, Vagrant Story is one of the games I am truly glad I finally played. From a gamer point of view, this game is a gem, a relic, a classic, and a statement that once one does things differently, the outcome can actually be amazing, captivating, and above all: rewarding.
2
I believe all of the above already said all that I have to say about this game, right?
1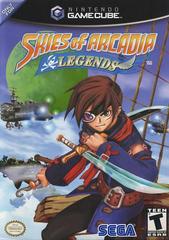 The Award for Best Game of my Retro GOTY Awards went to Skies of Arcadia Legends. From the moment I pressed start I was completely oblivious of this game's greatness and from there, the game won me over. The biggest lesson learned from this game was that when you decide to get out of your comfort zone, a great adventure awaits you, great people will come to your life, and a journey will forever change your life. Congratulations, Skies of Arcadia, the best game I played in 2018.
And that's it. I know this blog went to have TONS of images and it ended being too long. I'm sorry about that.
Thanks for Reading.
- As expected, video games made this possible.
---
---
LOOK WHO CAME:
Exber
Boxman214 126
Wes Tacos 1
xeronio 1