Turns out it's really hard to find a monster girl pic with chocolates that is SFW enough to post, so have this instead.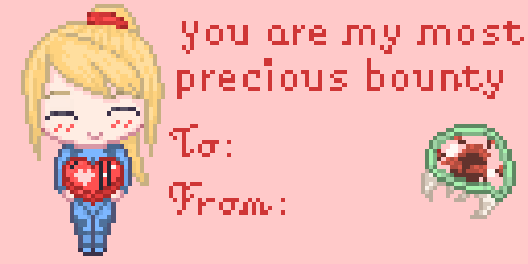 ---
About MajinRotty
one of us since 10:42 PM on 12.03.2016
Giant robots and power suits are my jam.
Just another weeb who loves Metroid / Gundam / Fate.
And Shantae too.