Three-pack, different games: 1. "Freedom is always sacrificed to faith, good hunter. Or are you truly here by choice?" 2. "> I'm going to find the thing that's doing this and I'm going to break its heart." 3. "Hrr, knew that was gonna be a shitty story."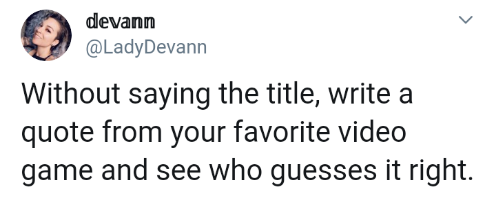 ---
About Shibboletho
one of us since 1:04 AM on 03.14.2013
English Teacher.
Witcher.
Karate Nerd.
Vileblood.
Super Ninja.
Cyberpunk.
Gundam Pilot.
Witness.
Maverick Hunter.
Shardbinder.
FBC Director.

Every once in a while I've got some proper shit to say about videogames.