Behold my impossible Halo Infinite E3 bingo!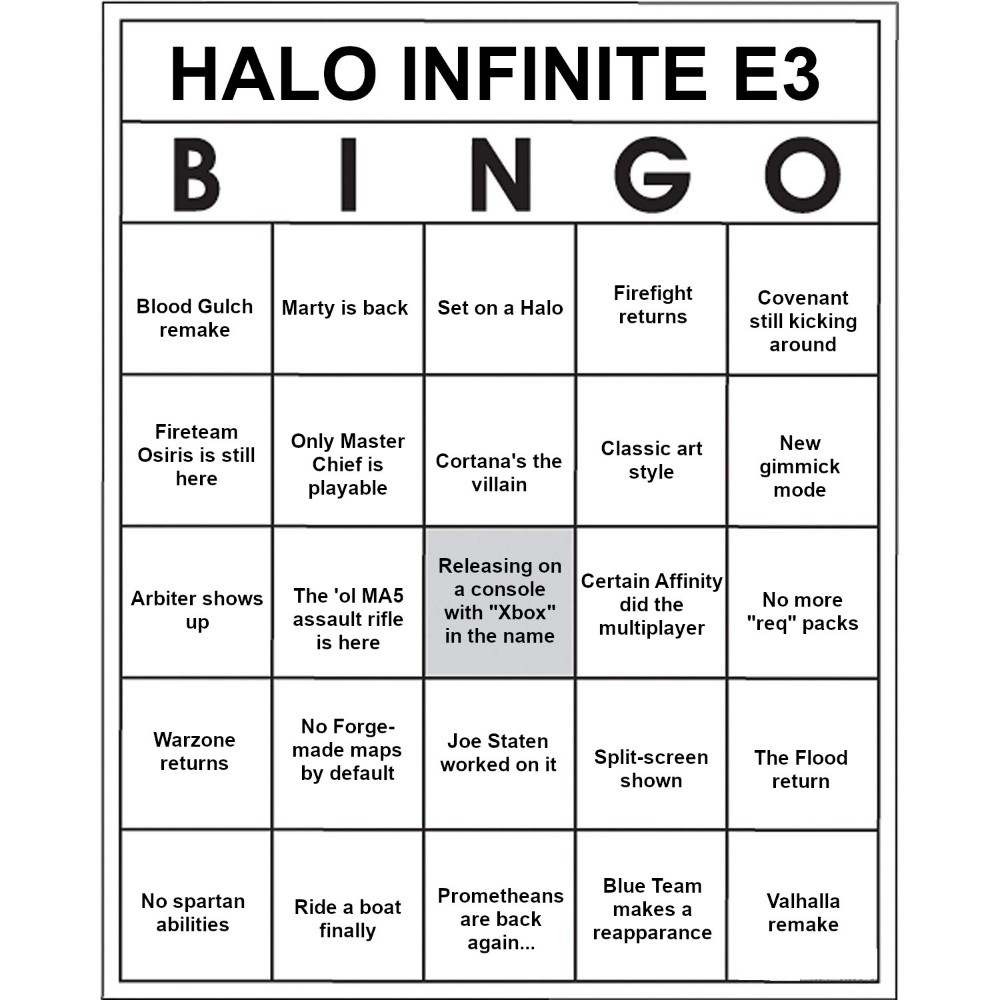 - A witty saying of some sort.
---
About Fuzunga
one of us since 1:41 PM on 07.28.2010
I've blogged about video games for over 14 years at
Installation 04
, in case you're interested in reading over a decade of posts about games and other miscellaneous things.
Speaking of cartoons, I watch them almost exclusively, with some anime thrown in for good measure. Current favorites: Steven Universe, Rick and Morty, Star vs The Forces of Evil, OK KO, and RWBY. As for games, I'll play just about anything. My first consoles were an N64 and a Gameboy Pocket. If you see the fire breathing bear around the web, it's me. I'm a goofy goober.