Second, here's the wall next to the Zelda wall I posted a week ago. That Kirby piece will be replaced with two more sexy pin-ups when I get around to ordering them from Shark Robot. I really am like a 14 year old boy.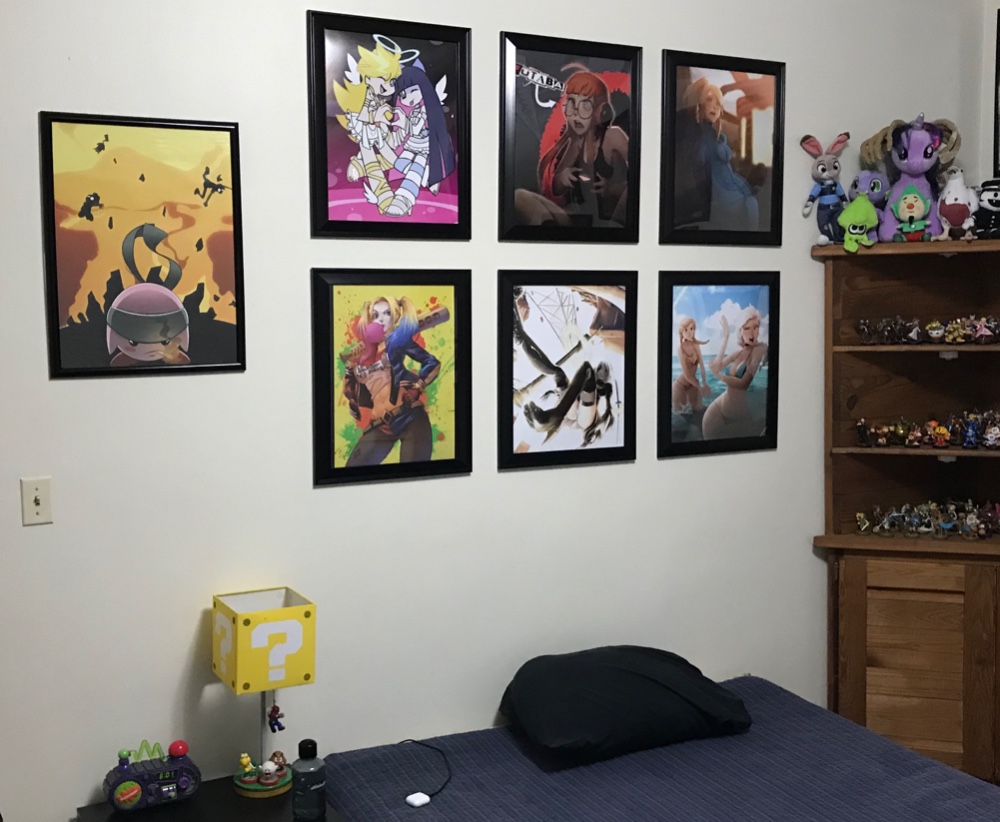 ---
About able to think
one of us since 3:29 PM on 02.11.2008
Hi everybody! My name's Peter and I live in Ohio. I was introduced to gaming on that fateful Xmas where I got a SNES with Super Mario World and Donkey Kong Country. All these years later and I love gaming more then ever!