Holy shit is Alien: Isolation a good game. My only regret is that it took me 5 years to get around to playing it. I wish I had more time for games, but, y'all? I'm in love. Gif is totally related: always have a flamethrower ready.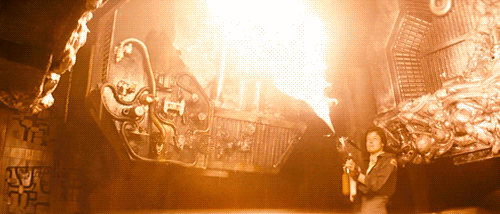 - From my cold, dead hands.
---
About The Actual Charlton Heston
one of us since 6:46 AM on 12.24.2017
I'm actually Charlton Heston. What, were you expecting some purple prose? An overwrought introduction? Get off of my property, you filthy God damn hippie.