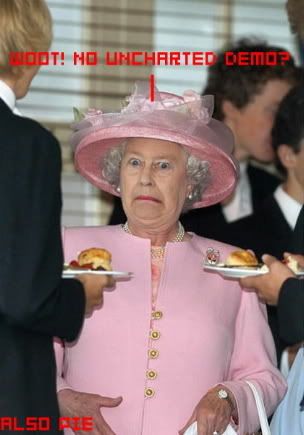 From your European Correspondent:
It looks like SCEA has put some kind of Region Restriction on the Uncharted Demo.
I've just installed the highly anticipated demo but no, can't fire it up!
When I try to start the game it says: "Please insert the game disc."
OK, I thought, lets insert a random gamedisc and try again. But no, now it gets even worse. The PS3 freezes completely. If one presses the PS button it restarts. I say, not good.
I'm not the only one, take a look at the
Playstation Blog
The demo is only available on the US-store so I suppose Europe has got to wait, again.