After an hour of work and a considerable amount of elbow grease, the case and manual for Eternal Darkness cleaned up. It had accrued like eight stickers over the years. Was a huge pain to unstick.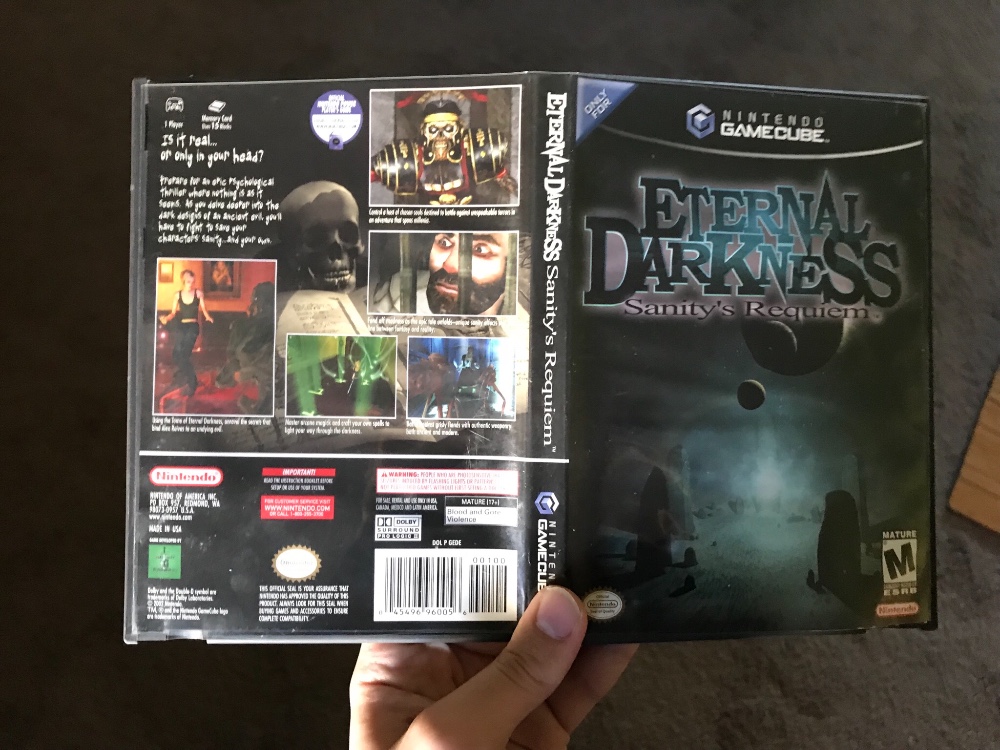 ---
About Matt I Guess
one of us since 4:09 PM on 04.10.2013
Fun, outgoing, friendly, active. None of these words describe me. Everyone's least favorite IRL Garbage Pail Kid.