Last month Humble Bundle gave me Zombie Night Terror, a game from 2016. The first impression just from the screenshots was not great, black and white, pixelated, though I love the retro looks being from that generation it just didn't appeal to me.
There are just so many games with that style nowadays, I'm not just jumping on the first one I see any more just for nostalgia.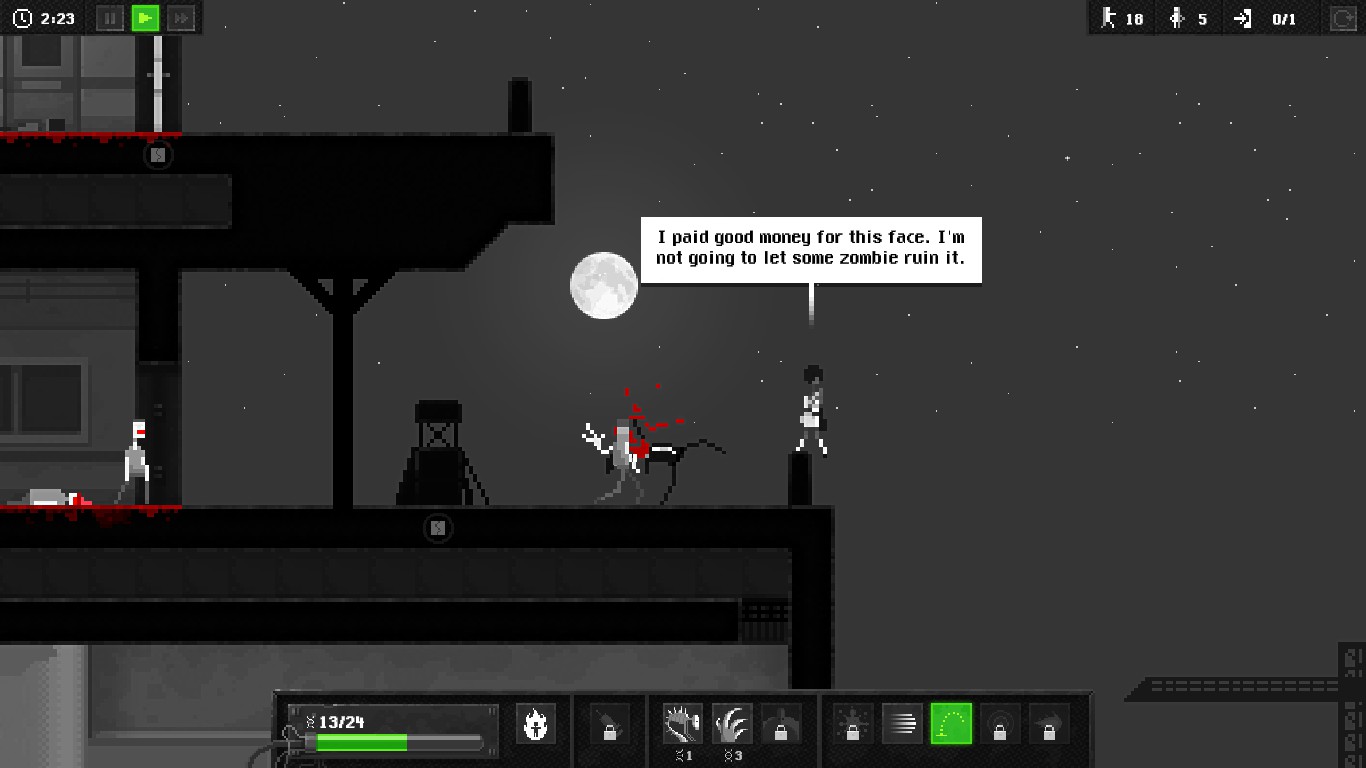 Nonetheless, since I was looking for a small game, something that can feed my addiction when I only have 10 minutes free, so I installed it. Even though it looks like a Lemmings game which I never was a fan of, what's the hurt. I remember having fun killing mouses in Krusty's funhouse back then (You kill instead of saving but it's the same type of game).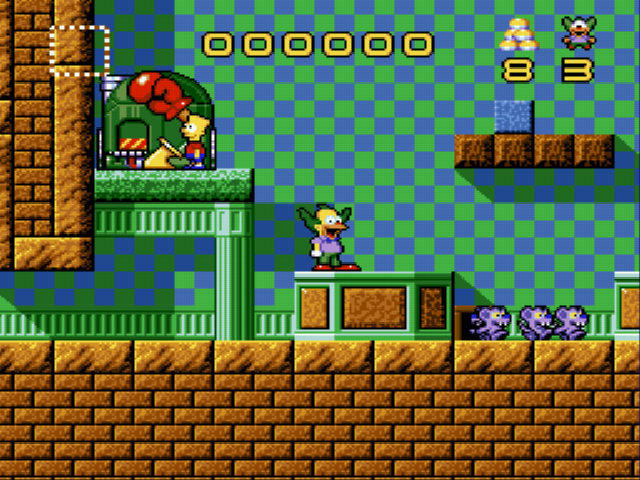 To my great contentment, the game hooked me up in the first 30 minutes. Surprisingly the goals of the mission are varied and even the challenges almost never require you to get X numbers of Zs at the end of the level. Really refreshing as this bit was the main thing I expected to drive me away from the game. On top of that, you create more zombies at each human you kill, just growing your horde.
The missions are actually very fun to do and require some thinking, it was really satisfying to figure out how to complete certain challenges and there can be many ways to do so. There is also a variety of zombies and skills that can be used for a DNA cost, those can be replenished by sacrificing zombies or with DNA barrels.
Also with a bit of imagination, the skills can be used for a different effect than what they are meant to be used for at the base and if you don't figure it some restrictive challenges will force you to step up.
There is also a nice variation of enemies throughout the game offering different challenges when it comes to getting rid of them.
The game was overall well balanced, it was just right so I do not really have much downside to share but here are the main elements that hooked me up. The points presented might be uncommon but I'm becoming really specific with my likings in video games.
You don't need to have the perfect play to complete the levels or the challenges, while still being challenging.
Low cost for the Overlord allowing you to direct zombies around, less management stress.
Requires some thinking, challenges your brain a bit...
Fun cameos throughout the game.
Varied objectives and challenges, most are very fun to complete and nothing that was rage inducing.
Manageable DNA resources, not limited to what you start with.
The game doesn't need to be more than that in terms of graphics, it fits the game like a glove.
The game is long enough with 4 chapters for the main story and an unrelated extra one.
There is a level editor which I will not use but nonetheless can be appreciated.
For a guy that was quite skeptical about the game as this is not my day to day game type, I would definitely buy the next title if there is ever one. I wish the best to the developers in their next titles.
---
LOOK WHO CAME:
Moryseth
LaTerry 36
Agent9 15