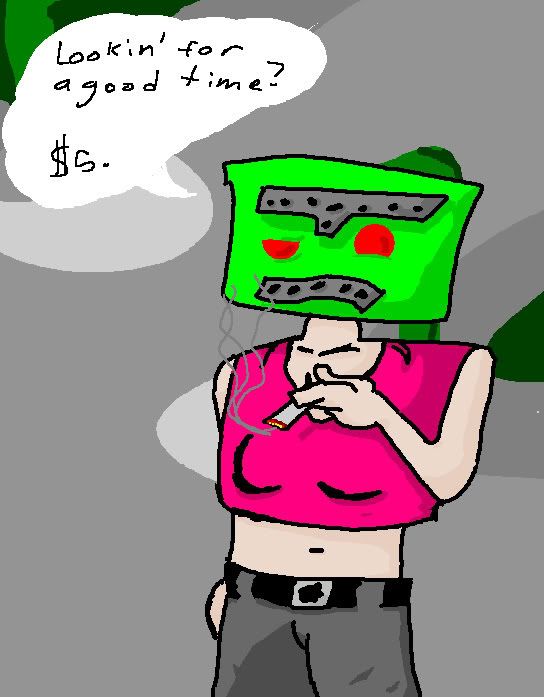 NUMERO 1:
Destructoid went from a high-class personal escort to a corner street dollar whore: letting all the rif-raf in. It sucks.
I don't want to sound like a baby, but I will anyway.
Those who are new, honestly I doubt anyone cares about your personal life unless you show us who you are and actually contribute to the site beyond kittens and random-ass posts for instant leaderboard gratification. For those who have been here before, you should know better than to stoop to their level and feed the trolls. This shit's gonna get flamed (like every second blog post nowadays) but I can honestly care less about the Cblogs in the state they have been in the past weeks.
Electro Lemon, virtualgirl, Tron Knotts, almost everyone else besides whiteboy and the like, please keep blogging. We need some class in this joint!
NUMERO 2:
For those who care I finally bought a wacom tablet. Epic MSPAINTS are on the horizon.
NUMERO 3:
And I still suck. Remember that.