So yeah. That Mario Tennis thing that came out a bit ago is pretty good. Generally one finds that Nintendos games are enjoyable, and for some reason tennis is one of the few sports games that I enjoy playing so it was really only a matter of time.
Yes, I had played the demo for the game and so decided that yeah I was eventually going to get it. But last night I came home and played it with my family on a siblings console, which finally convinced me to buy it now. It rekindled memories of playing it with my family on the N64, of the highs and lows as well as the different character styles. After turning off the extra fluff-none of us had done enough to really know how to use it and most didn't want to bother-we just spent a few hours playing together and having a good time. Its really something Nintendo excels at and with Smash Bros coming back this winter I have a feeling it'll be a feeling that gets replicated relatiively quickly.
Onto recaps then!
A - According to GC StandfordReisinger, theres apparently a fan made P.T. port in development. The person making it has little experience with the engine they're using and this is their first real game so...maybe don't hold your breath too long.
A - Flegma writes an interesting blog about the journey vs the destination in games and I find its something interesting to chew on. Would recommend giving it a looksie.
M - Boxman/Greenhornet214 does a bloggers wanted thing and talks about Conkers Bad Fur Day. Involved are nazi teddy bears, grey squirrel refugees and an odd MP component involving the two of them. Sounds...very odd. Very very odd.
M - J Jason Rodriguez does a bloggers wanted about Warhammer 40K and how the humans empire is basically a nazi regime and I....don't really know that I agree overmuch with that I'm not saying they're the good guys, and actually I'd contend that part of the point is there are no real "good guys" but I think the comparison to Nazis is a bit less apt than a general comparison to human totalitarian empires-opression, sacrifice of their own and enlistment aren't uncommon among empires of the past. And as for the external alien forces...well most of them are bent on destroying humanity or are at least willing to slaughter a lot of people to get what they want so they don't make a compelling counterpart for the people the nazis targeted. Iunno, I just don't see it myself but you can read for yourself and decide for yourself.
E - Though they've now passed, the Steam Summer Sales are always a cause of joy and consternation amongst the PC community. Deals are had, money is lost in staggering amounts and so it goes till we're all dead. This Summer J Jason Rodriguez decided to show some of the games he got as well as setting a 50 dollar goal and looking at other games he might grab.
T - Leenat40 writes a blog encouraging people to attempt to get SEGA to localize Yakuza Ishin. Fair enough, that.
N - And a follow up linking to the change.org petition.
T - Narzack gives some thoughts on Quake Champions and seems to find some enjoyment from it while having issues. For myself....I only played a few matches and I didn't really feel myself super sold on the game proper. It seems like it could be somewhat enjoyable but it didn't really hook me and I don't know if I'll bother picking it up again.
R - Angharads Adventures makes a picture blog of a diablo playthrough with some text. So if that sounds interesting to you, go check it and their quops out.
C - This isn't a bad blog or anything by Bit by 8 Bit, but at the same time I think the title doesn't really line up much with the content. Its mostly a list of the characters and their backstories, but I think it might have been more compelling to also dive a bit more into the game though it is prerelease being fair.
[img]https://www.destructoid.com//ul/510375-FFA.jpg');[/img]
May your fission be binary and your growth forever exponential.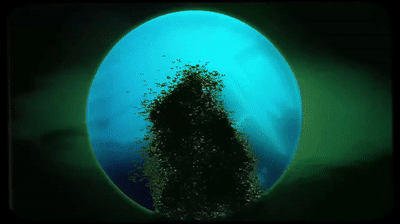 -Gamemaniac3434
---
LOOK WHO CAME:
CblogRecaps
Boxman214 66
LaTerry 36
dephoenix 22