Nina Struthers please marry me.
Okay folks, that's it, E3 is over. Well... okay not really, but it minus well be since like last year Devolver stole the show with their once again over the top presentation. Hosted by the incredible Nina Struthers, this year showed off some fun interesting games with that Devolver charm that they are known for as well more of the strange satirical shenanigans following up last years performance. Of course, you know all that. You watched it and I, ooktar, watched all your comments like a commited stalker so I can show them off here.

ooktar: Devolvers presentation is like the dreams I get when I get sick with the flu.
ooktar: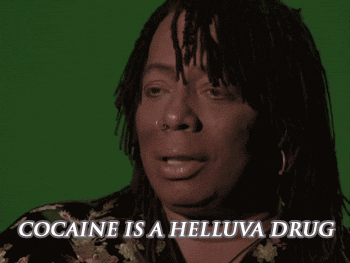 ooktar: A wild Elsa was sighted!
ooktar: With a price change every hour on the hour.
ooktar: I don't know if this is Torch reacting to Metal Wolf Chaos or Torch watching Minion porn.
ooktar: I would not expect less from Metal Wolf Chaos.
ooktar: Screw Fork Parker, I want Nina to promote everything now.
ooktar: Best assistant ever.
ooktar: Devolver doesn't cross streams, they Joust Genitals.
ooktar: Nina Struthers 2.0
ooktar: Heh heh, thick.....
ooktar: This was like all the seasons of Breaking Bad, Westworld and Mad Men rolled into one 20 minute episode.
ooktar: If Metal Wolf Chaos causes severe damaging erections please see your doctor.
ooktar: Troof
ooktar: Yep, now I'm sure it was Minion porn.
ooktar: Greatness.... your witnessing greatness.
ooktar: So like...... you think you could put a good word in for me?
ooktar: "I could've easily stopped the gun man, if only my Mazinger wasn't in the shop"
ooktar: She could beat me senseless within inches of my life and I'd be totally okay with that.
ooktar: The years long debate finally ended in flames.
That's all from the Devolver conference. I was thoroughly entertained all the way through and if you weren't well then I think we need to not associate with each other anymore. There's still more E3 left so of course stick around for more from us at COTW but don't get your hopes up that it will top this.
And Nina...... Call me......
---
LOOK WHO CAME:
COTW
M Randy 351
Kevin Mersereau 114
Inquisitive Raven 67
Boxman214 63
Parismio 50
homeoftheblues 41
LaTerry 36
kevlarmonkey 24
The Actual Charlton Heston 20
Rudorlf 17
siddartha85 13
Roager 9
Elsa 5
NakedBigBoss 4
JohnSmith123 4
NSFTW 2
PatBateman17 1