Much like Greenhornet214, I love fast food, grew up eating fast food and, eat it fairly often. I'm essentially just stealing his concept but that doesn't mean I don't have my own thoughts, feelings and, preferences when it comes to fast food locations and meals. I'll also go through a list of fast food places that I've had and enjoyed over the years, giving my general thoughts, letting you know what I usually order and, lamenting on items I'm no longer able to enjoy. I'd encourage you to comment below about my fast food preferences but at this point I'd rather encourage everybody to just make their own blog on the subject since I'm genuinely curious about what everyone else likes about fast food and indeed, what fast food places are available to you. As for me, I'm going to get my big three out of the way first;
McDonald's is the biggest bully on the playground and just to take the focus away from the food for a moment, I'd highly recommend the Michael Keaton film The Founder to anybody who hasn't watched it yet. Anyway, McDonald's is a restaurant that I associate with a lot of old memories, like Sunday breakfasts with my great Aunt and Uncle when I was a kid, post Trick-or-Treat dinner stops and, once when I was about 5 I remember there being a concert featuring Ronald and his friends at one of the larger locations nearby. Recently, I've been eating at McDonald's more than anywhere else because between my home and my work there are literally four of them (though strangely, only one of them is a 24 hour location). My order is usually either 2 McChickens and a Dr. Pepper, a Classic Chicken Sandwich and a Dr. Pepper or a Big Mac and a Dr. Pepper. Their breakfast is good too and I only really get coffee from there rather than from Starbucks, along with a McGriddle or a Big Breakfast with Hotcakes. McDonald's Hotcakes make me feel really nostalgic to be honest and I think they're my favorite menu item. I don't really care for McDonald's fries but I don't dislike them and when they're fresh they're really good. The menu items I miss the most are the legendary McRib of course but also the spicy McChicken and the Chicken McGriddle (which might still be a regular menu item in the American South and/or Southwest).

(I miss you so much...)
Burger King isn't a fast food restaurant I really grew up with, at least not as closely as I did with McDonald's, but it is a place that I did enjoy from time to time as a kid depending on what their kid meal toys were. Back when they did the gold Pokemon Card things for example, I only ever got a Poliwhirl (I think) and nothing else because I just don't care for their food as much as McDonald's. As for my eating habits in recent years, I've been eating more Burger King than I used to which isn't a difficult feat considering how seldom I had it years ago. I don't really have a set order that I fall back on when I visit BK but I've enjoyed a lot of their specials like the Farmhouse Burger (I think) and the Chicken Parm sandwich. BK is usually a bit too expensive for me; for the same price as a BK meal I could go to Noodles and Co or Palace (a Korean restaurant inside of a local Asian grocery store that I absolutely adore) but for its price, the portions offered always impress me and fill me up. Strangely though, the other thing that keeps me from going to Burger King more often is that sometimes after eating their food I get a headache so it makes me wonder if they use MSG in their recipes...which is unlikely since I think MSG was outlawed in the area I live in...also I don't really get MSG headaches...maybe it's due to overeating. Just for the sake of clarity, I do like Burger King but I don't go enough to have an opinion on their breakfasts. Thinking about it, I'm pretty sure its Burger King's fries that give me headaches which is kind of a shame because I do kinda like BK fries...kinda.

(More memorable and less headache inducing than the food)
Wendy's is the other point in the burger triforce of my mind which is ironic considering that their hamburgers are square and also on the level. Despite their lack of memorable kid meal toys that appealed to me, I ate at Wendy's more frequently as a kid than Burger King, though less often now. I don't know if it's still an item on their menu but as a young kid I would always want to go to Wendy's for breadsticks of all things. They had a nice garlic flavor and their texture was really satisfying for me back then. About a decade ago, I would mostly go for their frosties; I recall getting into them when vanilla was introduced as a second option and always ordering mixed frosties because that's objectively the best way to enjoy one of Wendy's frosties. When it comes to actual food for humans, I've absolutely been taking advantage of their 4 for $4 deal and if there was a Wendy's closer to my home and work then I would likely go there more often than any other fast food place. I usually go for the Jr. Bacon Cheeseburger if I order a 4-for-4 but if I have more than a few dollars on me, I'll splurge on either a spicy chicken sandwich or the mighty baconator. I'm told Wendy's offers breakfast but I've never once had it so I have no opinion on it.

(It probably counts as self-harm to eat more than one of these a week)
Despite a lot of these restaurants making money hand over fist, there are a lot of them that can only be found in certain regions, states, etc and the next place I'm going to bring up only really exists in Maryland, Virginia and, Pennsylvania...and I think West Virginia. Roy Rogers is very similar to Hardees and Carl's Jr in that they're known for burgers and fried chicken. Personally, I don't care too much for fried chicken but I do love burgers and Roy Rogers makes some really good hamburgers! I've enjoyed Roy's since I was a young kid, mostly eating things like chicken nuggets but as a pudgy adult abomination, my go-to order is either a Double-R-Bar Burger and/or a Goldrush Chicken Sandwich. The Double R is a cheeseburger with ham on it, the Goldrush Chicken sandwich is a crispy chicken sandwich with American cheese and honey on it. Another gimmick with Roy's is how you 'build your own burger' so after you get your order, there's a pretty extensive toppings bar that can be utilized to add things like lettuce, pickles, onions, sauces and, old bay seasoning to your food to your liking. The fries they offer are mostly bland so if I do order a meal, I drown my fries in Old Bay seasoning. My big issue with Roy's is that their menu items are pretty pricey and there's absolutely no value menu. Another issue I have is that their milkshakes used to use Hershey's Ice Cream but they switched over to Edy's which just isn't as good in my opinion. It's still good sure but Edy's isn't Hershey's and we all have our preferences. Since Roy's doesn't exist in Georgia, it was one of the reasons I was excited to come back to Maryland but since it's so expensive, I don't go very often at all. Right now their special is a steak and cheese sandwich which looks great and I might go and grab one the next time I'm paid.

(It's a ham-burger, get it?!)
Everybody is familiar with Taco Bell, right? I recall the first time I requested going to Taco Bell was when they introduced the double-decker taco but since I was 1 in 1989, they must have pushed hard for it about 11 years later because that's about how old I was when I first had it. There's a lot that I like about Taco Bell and there are a few problems that I have with it. For one thing, I hate how their cheese either doesn't melt or is too goopy with no middle ground. I want to love their quesarito but that's an example of too much cheese but when I eat anything that's not a burrito or crunchwrap, the cheese is still cool, bland, and kinda hard. It's also kind of a drag that Taco Bell likes to introduce then quickly remove exciting new menu items. I loved their nacho fries and I would have loved to have their fries with their new cheesy burrito things since that would make for a really cheap and satisfying meal. What I usually get when I visit the Bell is a loaded potato griller or two and that's about the only thing I always get other than a Baja Blast. I change up my order a lot since I like the Quesarito, steak quesadillas and the crunchwrap supreme. Then there's the breakfast menu: I go out of my way to get my hands on some Taco Bell Breakfasts every few weeks, my favorite item being the breakfast crunchwrap with steak. I like their dressed breakfast taco though I've only had that once. Like with their main menu, Taco Bell has added and removed breakfast items and I really wish they kept the waffle taco on the menu but as long as the breakfast crunchwrap sticks around I'll be happy. I recall a sausage and gravy variant of the breakfast crunchwrap and I'd really like to have that again. The only issue I have with the crunchwraps in general is that every so often, the person making them will add pico de gallo and I absolutely hate that stuff. I consider Cinnabon Bites to be amazing and since everyone agrees with me about their wholesomeness, I sincerely doubt those will be going away either. Taco Bell is kind of out of the way for me but not too far out of the way and it's inexpensive enough that I do enjoy going to Taco Bell fairly frequently.

(I could eat like...5 of these right now)
KFC, Popeye's, Chic-Fil-A and, Bojangles are all predominantly chicken places; half are known for their fried chicken, the other for sandwiches. I live within walking distance of a KFC/Taco Bell and a Popeyes which is great but they both close at 10pm which is baffling and wrong. I used to live in Georgia, where Bojangles was my go-to Chicken place and to this day, that's the one place I miss more than like...all but one or two places. I would either get the Cajun Filet Sandwich or biscuit depending on the time of day and a soda and since there are no pickles in sight, Bojangles wins for my favorite chicken sandwich place. They're cheaper than Chic-Fil-A too and never as busy so double points. I don't hate Chic-Fil-A but I don't really care about pickles and Chic-Fil-A not marinades their sandwich patties in pickle brine apparently. There's also the 'strong Christian values' thing that could keep me away but Chic-Fil-A's prices and crowds keep me away effectively enough.

(GOD. TIER.)
When it comes to Popeyes and KFC, I didn't grow up with Popeyes which is a shame because I like their chicken more than KFC's. The problem is, Popeye's is the more expensive so I don't get it as often. I like their $4 boxes but those don't come with a drink which is annoying. I would like to note that Popeye's fries are amazing though not quite my favorite provider of fries. As for KFC, I didn't eat there very often because I didn't know they had a menu outside of chicken buckets. For the last few years though, I've taken a huge liking to their famous bowls and pot pies. Very recently, they've added an honest-to-god Chicken Sandwich to their menu (the Crispy Colonel) and it can be enhanced with one of their three signature sauces. I strongly prefer the Nashville Hot but I also really like the Smokey Mountain BBQ and Georgia Gold Honey Mustard. Before the Crispy Colonel came along, I would get Chicken Littles to go with my bowl or pie and like with Popeyes, I love KFC's potato boat style fries. I remember trying the Double Down back in the day but I would have liked it a lot more if it had buns: I just feel weird holding moist food, it's the same issue I have with the naked egg taco. Thanks to their value and how close it is, I go to my local KF-Bell more than most other fast food places near me.

(It was good...but it wasn't what I look for in a chicken sandwich)
Last month I enjoyed about a week where I was able to enjoy a local favorite that, unfortunately, isn't very close to my home and the exact opposite direction from my work: Checkers (or Rally's but I don't know what regions call it that, maybe Virginia). Checkers isn't exactly drive-in style like Sonic but it's close enough that I'm going to mention that I don't care too much for Sonic the Drive In. Checkers has big burgers, big chicken sandwiches, wings and nuggets for prices that aren't too high and what's better is how they often have some pretty good deals which makes up for their somewhat lacking value menus. I really like the burgers, considering them to be high quality for fast food and their fries are my favorite among all other fast food places. I don't care enough about wings to order them often but they are tasty and the value box they sell feels like a much better value than Popeye's $4 box. Checker's is a little bit too far out of my way for me to go as often as I would like to but I've never had a bad experience when I've gone to Checker's. Once final note on Sonic: I used to swing by before or after work while I lived in Georgia because I love their Java Chillers but those apparently aren't on the menu anymore. I can understand things like McDonald's keeping the chicken mcgriddle as a southern menu item but I don't see why Java Chillers would be exclusive to the south or indeed, a limited menu item. Sonic is supposed to be known for their millions of drink combos so I don't understand why they would take away my coffee.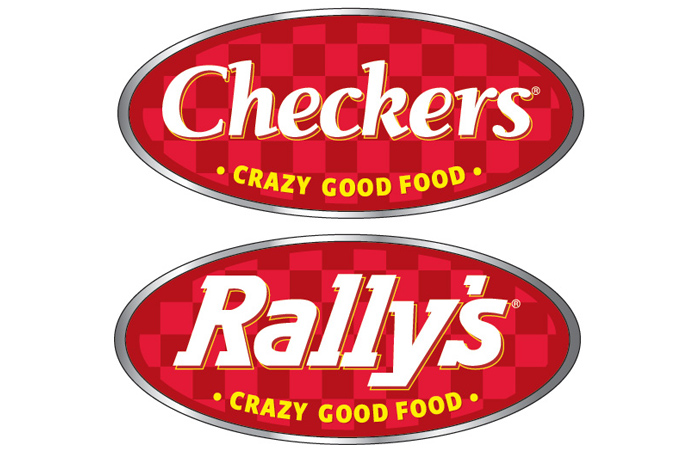 (This place is really good, what can I say?)
I've been to New Jersey once and while I was there I ate at one of two places: Stewart's and White Castle. White Castle is serviceable; the fries aren't great but they're not as bad as the salt-piles that Wendy's dole out and the burgers have a nice oniony-flavor which I really enjoyed while I was there. White Castle also has tiny crumb-cakes on sticks which are better than bacon-wrapped black tar heroin. Stewart's is a sit-down restaurant unless you find the one that's a beach-side shack or a Walmart* restaurant so that's why I'm talking about it here. The food is simple Americana fare; you have your chilidogs, burgers, cheesesteaks, pulled-pork sandwiches, baloney-rolls, fried egg and bologna on toast, they have vegan options and out of everything I've had there it was all incredibly good. Maybe it was because I always crave diner food, maybe it's because I ate well for less than $20 (including tip) but Stewart's was my favorite place to eat while I was visiting The Kevin Smith State and I miss it more than I miss Bojangles. Sure, I can buy a four-pack of Orange Cream soda here in Maryland but I miss the cheap food platters.

(BLACK. TAR. HEROIN.)
According to Google, Starbucks, Pizza Hut, Dominos and, Subway are all fast food but I find it hard to think of them like that, especially for the pizza places. To get it out of the way though; I miss Quiznos, Subway is fine, Jersey Mike's (woo Reuben) is best and I've only done Jimmy John's once or twice and therefore have no strong opinion of them. Little Caesar's is the only Pizza place I would consider to be fast food pizza but I guess Sbarro counts if you like eating greasy cardboard. I like Little Caesar's but my problem with their pizza is the same as my problem with Papa John's: It's only good on the first day. I love Dominos pizza though and I strongly dislike Pizza Hut because of how greasy the cheese is and how spongy the dough is: I've said before that it's possible to drink a Pizza Hut Pizza and I'm curious to see how much grease you can get out of a large extra cheese pizza if you squish it. A local pizza chain, Jerry's, also has greasy pizza but nostalgia says I like it well enough and their subs are also fine.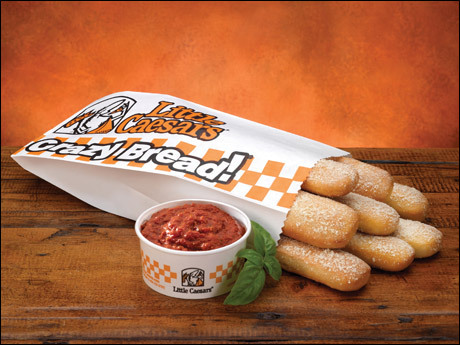 (This is always good though, no matter what)
Google also says that Starbucks is a fast food restaurant so I'm going to mention Dunkin Donuts along with Starbucks because they're both trying to sell me coffee and pastries. Dunkin Donuts coffee has a weird aftertaste and does horrible things to my body that I won't get into here. Starbucks used to be my go-to coffee house but McDonald's is mostly better and definitely cheaper thus I've abandoned Starbucks for three-quarters of the year, during those other three months, I'll check into Starbucks for my beloved S'mores frappuccino which is my favorite thing that they sell. I usually just want an ice coffee since it wakes me up without over-caffeinating me and McDonald's ice coffee has never gone through my body like Xenomorph blood. I miss Caribou Coffee but it's been so long since they left that I can't even remember what I used to order from them.

(This is how you get me into a Starbucks)
The only other fast food places that come to my mind are Krystals, Long John Silver, Arby's and, A&W, all of which I've only ever gone to once before they either shut down or I moved away from them. Long John Silver never appealed to me because as someone who was born in Maryland, I was baptized in Old Bay and was blessed with a discerning taste when it comes to seafood. Krystals is White Castle but it lives in Georgia: I liked Krystals but they don't have the crumb-cakes on a stick that I remember. Arby's tastes good and they have exclusive Mountain Dew flavors which is neato. A&W is a burger place but it wasn't anything special: good but overpriced for what they offer and I guess that's why it didn't last in my area.
Anyway, that's my eating habits out and proud for the whole world to see! I'm feeling kind of hungry now so I think I'll go and get something to eat so let me know what you like to eat, either by commenting below or by stealing from Greenhornet214 and making your own long blog about delicious fast food.
---
LOOK WHO CAME:
Shoggoth2588
Wes Tacos 66
Boxman214 59
Luckrequired 40
LaTerry 34
dephoenix 20
absolutfreak 18
bong264 18
Agent9 16
Punished Nietzsche 14
The Actual Charlton Heston 13
Monkey830 6