Howdy everybody, It's me ooktar bringing you the first Comments of the Week of the Season. Spring is here and it's time to start cleaning your filthy belongings and take advantage of spring activities like leaving your kids at the playground and poisoning pigeons in the park. So let's celebrate the new season with some comments.
ooktar: Cartridges are a lot less fun
ooktar: You should also look both ways before every anecdote.
ooktar: Nintendo's Labo went Wii on Yoshi's Cookie
ooktar: My dad rocked a Volvo with wood panelling when I was a kid.
ooktar: My favorite part of Assassin's Creed is pushing people off the top of ladders and making them climb back up.
ooktar: And so the vote for removing Wes from the COTW island will commence this week.
ooktar: Caws are so Hack nowadays.
ooktar: Dere Ys slipping on his pun game.
ooktar: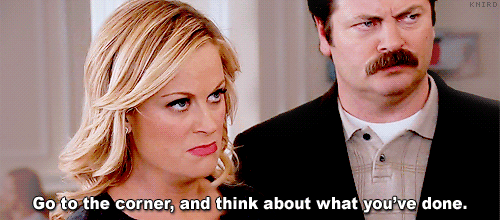 ooktar: Fi is the most evil of Zelda villains.
ooktar: His kids have been hanging out with Sonny the Cuckoo bird.
ooktar: He's got a brother named Hi Ping, but he gets booted constantly.
ooktar: It's also why the games are more expensive.
ooktar: Despite all your rage, It's fine 'cause I know Ellen Page
ooktar: Looks like your Giraffe's is gonna have to go in two packs. *Revs Saw
ooktar: I remember when I was younger having enough time to unlock all the costumes in Dead or Alive 2 Ultimate. I could never do something like that now
ooktar: Tongue punching is my new favorite innuendo for Rim Jobs.
ooktar: The real shame is that it's apparently just one unknown player. How do they stay afloat?
ooktar: Finally a proper dress shirt I can wear to job interviews.
ooktar: I would've rather have learned nothing.
ooktar: Omae Wa Mou Shubada Du Mama Baby.
ooktar: "Huh huh, Hey Hilary, how about you watch me J'eggo on my Eggo?"
ooktar: Why do Hot Dogs come in packs of 10 if I can only fit 8 in my ass?
ooktar: The Einstein baby looks like Gary Oldman
ooktar: Bass is bringing it all to brown town.
ooktar: Clearly Jiraya was hunting some Cucumbers.
ooktar: Puff gonna give it to ya.
ooktar: I'm usually pretty bad at taking hints, but even I see the hugely missed oppurtunity here.
ooktar: Happy Anniversary to Mr. and Mrs. Blues. 18 years is a long time but you two made it this far.
That's it for this week everybody. Hope you enjoyed this fresh spring edition of Comments of the Week and if I missed any of course be sure to let me know so I can remember them for next Spring. As always be sure to tune in next week and thanks for stopping by.
---
LOOK WHO CAME:
COTW
Wes Tacos 111
Inquisitive Raven 64
Boxman214 51
homeoftheblues 37
LaTerry 30
wildandfree 24
kevlarmonkey 21
absolutfreak 18
TheLimoMaker 17
bong264 17
GoofierBrute 16
Bukkake Waffles 15
Gus TT Showbiz 14
NakedBigBoss 13
Whispering Willow 13
siddartha85 13
Shoggoth2588 12
Neronium 10
Rasori 9
Roager 9
Avoclefo 8
The Actual Charlton Heston 8
TheZeroOne 8
Scrustle 7
JPF720 6
MajinRotty 6
PhilKenSebben 6
PatBateman17 2
NSFTW 2
sp testure 1
C-bastion 1
Sfero 1
Dwarvenhobble 1