Why Bayonetta is so great, explained in one GIF: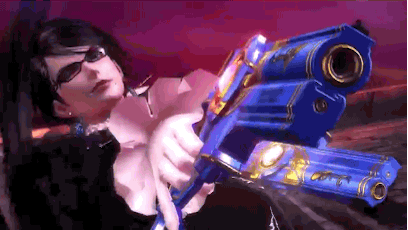 ---
About NakedBigBoss
one of us since 1:58 PM on 06.09.2012
My name is Arthur Damian. I am 36 years old, and I have been gaming since the NES era. I like the new school AND the old school. Chrono Trigger is the bestest game ever, and Junction is the worstest. I love to write, and I am currently working at CUNY School of Professional Studies, helping students transfer in their credits from other universities. I also love vidja gamez, and right now I'm playing games on the PS5 and Switch, even though I have a huge backlog of games on the Wii, Wii U, and 360 to go through. BLURG. I also work for That VideoGame Blog as editor-in-chief, writing and editing daily news posts, AND I am an author at Destructoid's sister site, Nintendo Enthusiast.
Xbox LIVE: Bigboss0110
PSN: BareBigBoss
Wii U: Arthur0110
3DS: 0430-8328-4279