FINALLY GOT A SWITCH!!! Here's my FC if anyone wants to add me. Mostly gonna be playing Monster Hunter XX for the foreseeable future once I get it. For now it's just Battle Chef Brigade!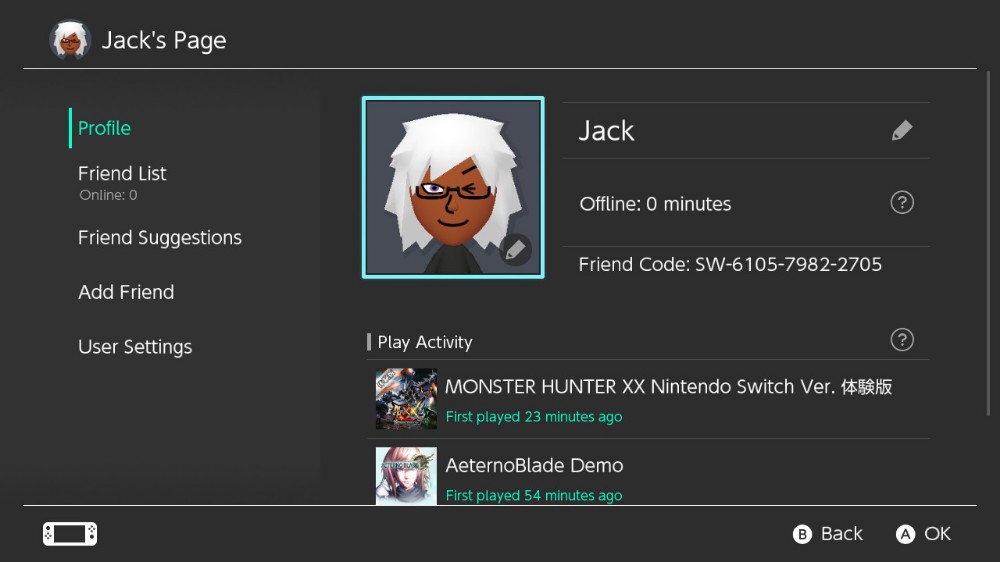 ---
About jak2364
one of us since 2:11 PM on 11.23.2012
I like to play video games (duh), attempt to play guitar, and to mess with computers.

Some of my favorite video games of all time are: Metal Gear Solid 3: Snake Eater, Demon's Souls, and Dragon's Dogma.

Some of my favorite musicians are: Monuments, Periphery, Tesseract, Carpenter Brut, and Queens Of The Stone Age.

Don't really know what I want to do with my life except travel.