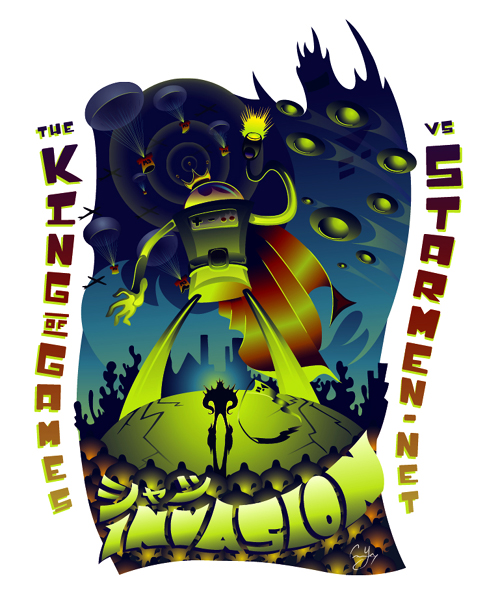 You know those ridiculously awesome, yet ridiculously expensive Earthbound/Mother shirts from King of Games? Well, rather than spend roughly 60 bucks to get one sent over here, The King of Games and Starmen.Net have joined forces to offer you a chance to win one of them. All you have to do to enter is register at Starmen.net and then answer a trivia question correctly for your chance to win.
First Place nabs the Ultimate Chimera shirt from Mother 3.
Second place will get you the "The Sharks" shirt, back from Earthbound.
And lastly, third place gets you a shirt from the Starmen.Net store. Contest ends the 19th so go for it. Just thought I'd give you guys a heads up.
Contest this way.