Am really digging the dubbed Hunter x Hunter anime. Neferpitou is one of my favorite antagonists. Her menacing, sadistic style contrasts with her innocent looking form. Liking her English VO so far.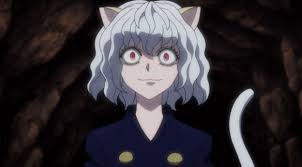 ---
About Osc
one of us since 9:37 AM on 11.12.2011
Here to play games and make some jokes.
My twitter: guaranteed to be better than the virtual boy (but not by much)
https://twitter.com/oscmolo