This teaser is just...no. You don't tease a movie called "Venom" by showing us no Venom. That's stupid. That's just poor marketing.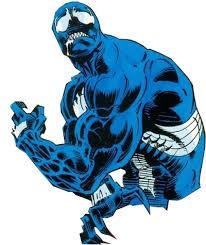 ---
About vxxy
one of us since 1:29 PM on 11.22.2010
I'm a robot who likes videogames. Action, adventure, point and click adventure, platformers, puzzle games, VNs, arcadey stuff, indie stuff, J&WRPGs. All sorts of games.
Some of my favorites include:
Persona 3/4 (Golden), Paper Mario 1-3, Super Mario RPG, Mario and Luigi 1 and 3, the Metal Gear Solid series, Spelunky, Ace Attorney series, Zero Escape series, Bayonetta, FF4/6/7/9, Tetris, Pacman Championship Edition DX+, Valkyria Chronicles Remastered, and many others.
^ Made for me by Dangus Taargus