One month down in 2018. Are you feeling it yet? Can you dig it? I said can you dig it?
I come to you at a crossroads in my life, some major things are shifting and for a person like myself seeing multiple paths in front of me without knowing what their outcome will be is both frightening and exciting. Frightening because change is always tough, but it's very necessary to grow as a person, exciting because change is necessary to grow as a person but can be tough. So as I sat thinking yesterday I decided to take my mind temporarily off of my current situation and instead looked at the broader scope of life currently. I immediately came to a single conclusion.
How absolutely fascinating it is to be alive in 2018.
We stand at the dawn of a new technological age, VR is becoming more advanced with each iteration, the growth of AI continues to accelerate exponentially, and we are able to connect with people across the globe easier now than we ever have. It's a wonderful time to be alive. Forget the naysayers that only want you to see the politics and bickering of the world, right now you have the power to control your destiny easier than anyone in history ever has. That power does not come easily, but if you have the will and perseverance you can make your dreams become reality (within reason of course). Wanna make your own movie? Go ahead and film it with your smartphone. Write your own book? Type it up and publish it through any of the litany of online and print publishers. Wanna make your own music? Do it and show it to the world through digital distribution. What about in non-arts related subjects? Wanna learn about the fall of the Roman republic? There's an audiobook that you can be listening to within minutes. Wanna learn a new language? There's an app for that. Hell, there's practically an app for anything you could ever want.
I think it's easy for us as humans to get locked into the idea that the past was somehow better (a blogger will touch on this subject when you finish listening to my ramble) because of a general desire to feel young again while also remembering easier times. But humanity continues to improve each year despite what the 24-hour news cycle will try to tell you. So why did I write all of this? I don't know, I've been feeling very introspective recently since I finally swore off Twitter and found some time where I wasn't being bombarded with status updates that allowed me to look inside of myself and at things I enjoy about myself and the things I want to improve upon. It's a scary but necessary thing, and I hope you will do it sometime soon as well.
Enough bullshit, here are the recaps for the month of January.
* - AbsolutFreak updates us on the Destructoid RimWorld colony that was created in honor of some of our most famous members. I personally love these little microcosm worlds that feature our names, is that egotistical? Nope, because I'm not a part of this colony.
* - Seymour might not have had the best year personally in 2017 but that didn't stop them from recalling all the times gaming helped them through their personal struggles. Included in this sorta year-end-recap is Persona 5, Super Mario Odyssey, and LoZ Breath of the Wild. It's a very personal look back on a great year of gaming and how this hobby can help even in the darkest times.
* - First time blogger Allidactyl touches on a few things that I think need to be said about gaming, aging and reliving old flames of games. Granted they are talking about a game that isn't super old but the key points here are all about how we constantly try to chase the feeling of gaming in our youth to try and remember what it was like to be young, only to be let down because we have changed and moved on. It's a nice little read that despite having a misleading title and some formatting issues is well worth your time.
A - Juice lamented on the need for Nintendo to provide carts of varying storage capacity to cut down on the need for downloading updates as well as pleaded with Nintendo to offer the ability to expand the Switch's hard drive size with removable media cards. Then offered a followup when it was revealed that Nintendo does in fact offer different cartridge sizes but publishers choose to be stingy with their overhead.
M - Bradshaw begins what I can only imagien will be a multi-part blog about his personal life, gaming, and the positives of drinking alone. Despite being a little light, I like where this is going as personal stories connected to gaming are right up my alley.
A - Sonic429 lays their beliefs and opinions on the line one-last time in a blog detailing the beliefs and opinions that they are tired of explaining to people in gaming. Agree, disagree, or somewhere in the between there's a few things here that could spark some good debate.
C - This was already front-paged but Strider asked whether or not the community was excited for DBZF. Personally I am because one of my oldest friends is a huge DBZ fan and I know we'll have a lot of fun playing online in a year when the ultimate edition is released.
R - A Link Between Worlds, it's something of Dtoid lore. The shitshow that Cris Carter's review years ago brought with it is still talked about anytime a game is reviewed less than 6.5. So why not read another review from Spazzh20? Who may have commented on the original review 4 years ago (there is a commenter with the exact same avatar) about how personal biases should be kept out but then gives it a lower score than Chris, citing that it doesn't do enough to fulfill fans needs? Wut?
D - Donley Time updated us with their dev diary about their post Boss 101 plans. Next up for them is the Zamo Arcade Pack, a collection of mini-games that run the gambit from single player to couch co-op.
D - Picking up from their last development blog, Donley Time updates up on the progress of Zamo Arcade Pack as well as includes a link to be a part of the beta testing.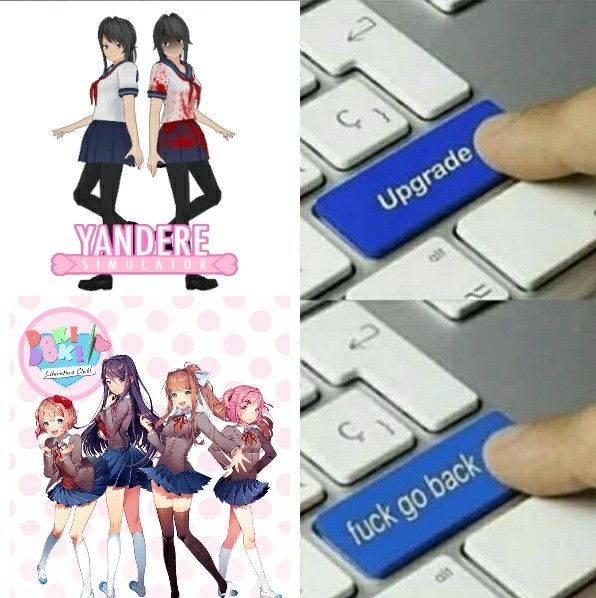 C - This is a bit old since the blog author has been talked to about this but this was a great blog about the LA Noire VR adaptation that ended with a link to the full blog on another site. Don't do that. We are a nice and welcoming community but the only shilling we allow is Gamemaniac3434, because otherwise who else is gonna read his schlock?

This is a bad trailer for a great movie. They could not have missed the mark any more. What is this?
---
Alright, I rambled on enough up there to waste any more of your time. Have a good week, be good to yourself and others and Go Birds!
---
LOOK WHO CAME:
CblogRecaps
Larx 63
Wes Tacos 51
homeoftheblues 29
LaTerry 23
Jetfandam 14
Chris Hovermale 12
Agent9 11