Hello, this is my new blog about video games and I'm glad to have this opportunity to express my thoughts and opinion. So, don't hesitate to follow me and comment my articles.
The last year was marked by a large number of announcements of interesting indie games gaining more and more popularity again. Maybe this is due to release of Nintendo Switch and revival of love to retro-gaming… Anyway I was pleasantly impressioned by what I saw. Here is my top list of 4 games 2018 that I'm looking forward to.
1. Super Meat Boy Forever
Finally after 8 years of waiting I can play again new levels of Meat Boy. To be honest, this 2D hell was my favorite indie game for many years. I like it because this is one of the few games testing your strength and your endurance. Many people hate Super Meat Boy for it and that's why I adore it. The gameplay mechanics will be also changed: now all levels well be endless and you can kill your enemies. Meat Boy will run himself and you just need to jump in time. But I'm not sure it's such a good idea, because this limits the ability for gameplay.
Platforms: Nintendo Switch, PC, PS4, Xboxe One, iOS, Android
2. The Last Night
Named the most beautiful game of E3 2017 this game looks really impressive. The Last Night is 2.5D cinematic adventure game made in the genre of cyberpunk being developed by Odd Tales and to be published by Raw Fury. 8 bit color graphics and neon shades make this game very stylish thanks to good work of painters and designers. Everything is drawn in great detail, every drop of rain, neon signs, garbage on the streets. Great work!
That's what Wiki says about: "...Charlie, a person living a lower-class existence among the rest of society that is living in an "era of leisure" and where computers and machinery have otherwise taken over all menial work. The player can have Charlie explore his city, talk freely with other citizens, get involved in gunfights, and includes elements of stealth."
Platforms: PC, Xboxe One, macOS, Linux
3. Fe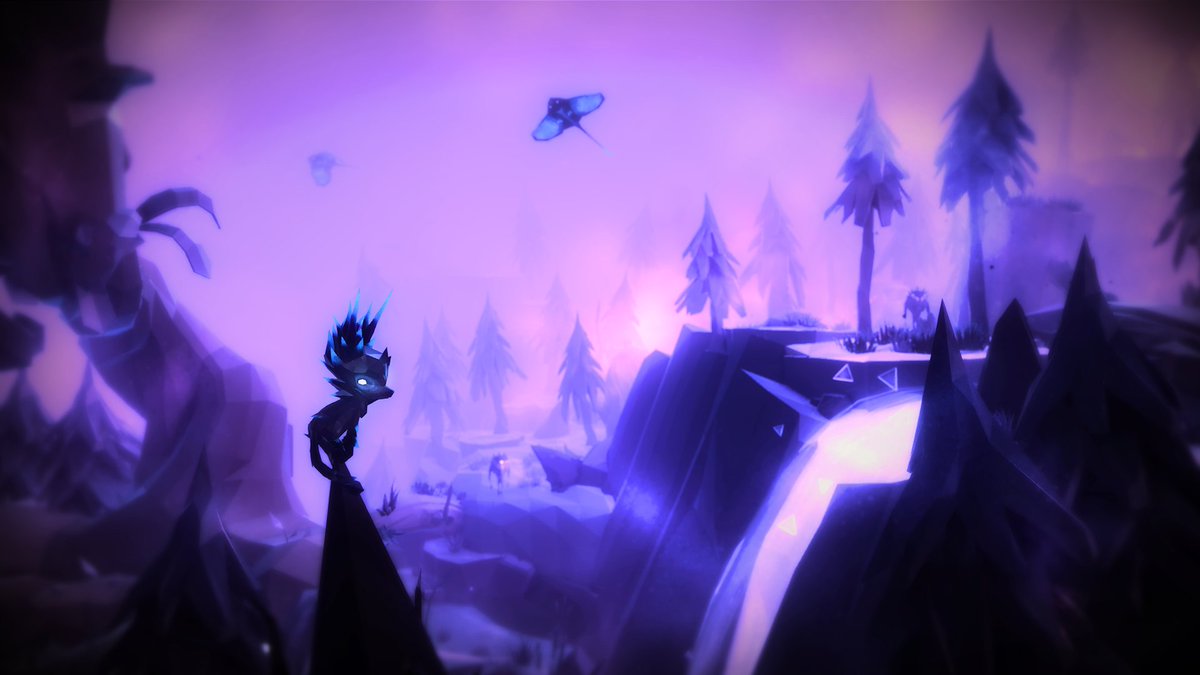 After watching the trailer I thought that the game reminds me Ori and the Blind Forest but in 3D mechanics. Also very beautiful. In Fe players have to take on the role of a funny looking animal found oneself in the forest where strange creatures live. According to words of developers the exploration of the forest and study of its ecosystem will play an important role in this game.

Platforms: PC, Nintendo Switch, PS4 Xboxe One
4. Tunic
This game known originally as Secret Legend was named finally Tunic and tells us about brave little fox travelling in the large and dangerous isometric world. This game is a lot like Zelda, especially because has a similar graphics and textures. Personally I liked very much the minimalism of the landscape and textures of water.
Tunic was announced as early as 2016 on the PAX West 2016. Some people think that game will not will not be easy and we can compare it with Dark Souls. But I don't know whether it is true or not. At the moment there's not much information about.
Platforms: PC, PS4, Xboxe, Other consoles

---
LOOK WHO CAME:
MorisGK
Inquisitive Ravenclaw 59
Boxman214 34
LaTerry 23
Chris Hovermale 12
Wes Tacos 10
Le Pewp 1