"A small child trapped inside of a grown man's body."
If you are reading this that means you've played the original game that came out in 2011.Here's a fun fact, The original 2011 game won a BAFTA for original score.Here's another fun fact, I can't recall any memory of me playing that game and I know I've played that game.
Sometimes playing detective games will make you feel you are playing a game and sometimes the whole game will feel like you are watching the ending of watchdogs 2.It's Vr so, at some point you might read something like picking up that object off the shelf felt so realistic rather than pressing a key on the keyboard!
It's a VR game and you can't spell VR without motion sickness, believe me, I've tried without taking any pills.So strap your VR headsets, get your puke bucket ready and don't eat anything unless you want an LGBT color flag on your barf.Here we go!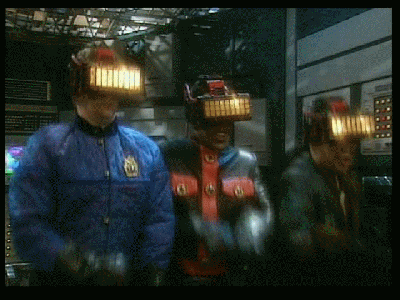 In VR everything changes to another level, even the simplistic thing will blow your mind away! Things that made you go 'Meh!' in a regular game, will make you go WOW in VR game. #SexyBeach4vrPLZ
Looking around a crime scene and reaching down to pick up a piece of evidence off the ground or a shelf felt like I'm in an episode of Black Mirror with a shitty hat on my head. While you can't interact with all object in the game but some of them you can, I assume to keep pervs in control.
It's a detective game, expect:
-Interrogations
-Collect clues
-Good Cop, Bad Cop
-Accuse
-NoteBook to keep track of your activities
There is no drama in a VR game, No matter how hard the game tries to be. Once you swing your arms around like Conor McGregor inside the octagon & touch AI's body and stick your fingers up to any hole you can find on their body or as I call it "Weinstein-ing".You will burst yourself laughing.
Read my full article here:
http://furrybearpanda.blogspot.in/2018/01/la-noire-vr-case-files.html
- How high you gotta be to jump so high to make people go that guy is so high
---
---
LOOK WHO CAME:
Furrybearpanda
Agent9 26