Its a new year. 2017 lies bloody and broken at our feet, and now we walk further into the mists of the future and move forward on the roller coaster of life. Hopefully its a good one for you and friends, and a good one for gaming as a whole. For this one I have some certain resolutions going forward, as I imagine we all do and I plan on trying to get better at different facets.
First of all I'm going to try to get into graduate school this or next year I think. Its been on my mind more and more, and I'm tiliting at getting that whole process started sooner than later to try to get into a job spehre I think will be more satisfying to me on a mental level. Second I want to keep up writing for dtoid-a blog every two weeks seems a reasonable goal to continue and it helps me keep my brain sharp.
Third, as the picture above denotes, I want to get into streaming more and on a more regualar schedule as well as keeping my podcast going. Its in embryonic stages right now, but it seems to work chemistrywise and now I have a fancy good mic that will make my audio quality sound not terrible. Hopefully everything goes along well, and hopefully you hit your resolutions as well.
Onto recaps!
* - Strider emerges from the mists of adventure, and brings with him an offer to join in jolly cooperation via DnD. Community engagement like this tends to be rather popular with myself-I'll be joining in on this particular enterprise and I'm excited to see how it goes. Probably a trainwreck of some sort.
S - Virtua Kazama lists off 5 of the best fights from VFR, provides video and set up for each fight and brings VF month to a close.
S - And before the above blog, comes this blog also from Virtua Kazama talking about what makes VF2 iconic.
M - Siddartha85 goes through their top moments for different mediums last year and by putting Bladerunner 2049 on the list, proves that there is some good taste going on in this blog.
P - Pocketoid returns to Destructoid to share the fact that their latest episode stars Jonathan Holmes. Check it out if that sounds your speed.
S - Flegma brings us Novembers OkändOnsdag with the theme of studios with names that sound like game names.
C - Here Flegma does some introspection on 2017 on dtoid, and looks a bit into the future of what 2018 holds-all set to a poem called Desiderata. Give it a looksie if so inclined.
N - Elia Pales presents their thoughts on why the Switch probably won't hit the sales goals set forth for it by Nintendo. I'm not entirely sure I agree with it, given that the Switch seems to be getting larger but I don't really overly invest myself in how many sales it gets as long as it does well so I'm not too fussed either way.
T - Mullon provides their thoughts on Batman:Arkham knight and some of its story beats-its mostly a stream of consciousness thing as the author notes so it mostly sticks on that. I might suggest some images in future blogs, but other than that its a fine stream.
T - Sonic429 gives their initial impressions of the nintendo switch, four days from purchase. Overall seems positive, with minor quibbles though one expects both from Nintendo to some degree for their product.
F - BatesBram discusses a movie called Make the Yuletide Gay.
Shame, that.
May your fission be binary and your growth forever exponential.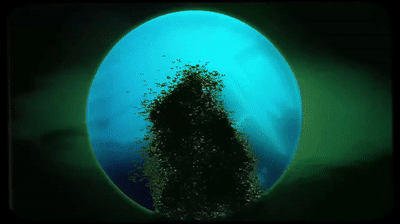 ---
LOOK WHO CAME:
CblogRecaps
CelicaCrazed 66
homeoftheblues 28
Wes Tacos 27
Gajknight 25
LaTerry 23
Agent9 19
Flegma 12