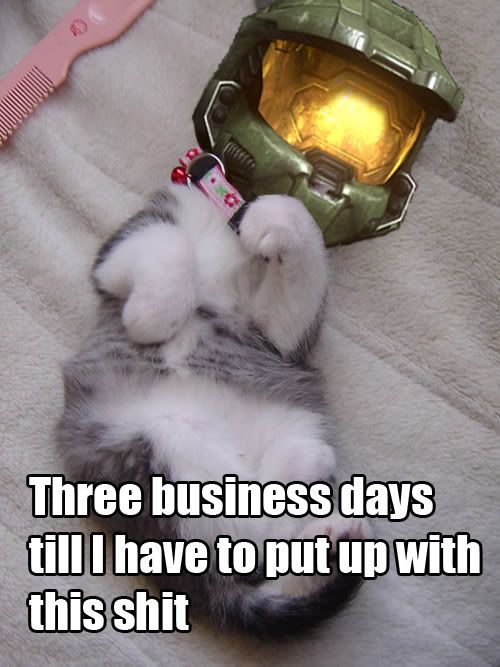 I just got confirmation from Family Video that my very own personal medium for communication with frat boys and torturing cats, Halo 3, has been shipped.
That's right, just three business days from now, I will be experiencing the hype, and winning the haloz.
My first goal is to torture my cat with that helment. My second goal is to break the game using the Forge. I will not take off from work to play Halo, and I will make fun of those who do. I do the same thing to the Madden-ites, and I feel that an even hand is the best policy.
Anyone want to help me torture Mr. Whiffleton or break the halos?