btw I finally got the COD4 Beta, so hit me up if you wanna play.
I entered my level in N+, but didn't win.
I came home today, and my dad tells me "There's mail for you". I check the envelope, and it's stamped toronto. "WTF?" I said. I turned the envelope around and there's a sticker that says Metanet Software. I totally forgot about the contest, but this was a happy reminder.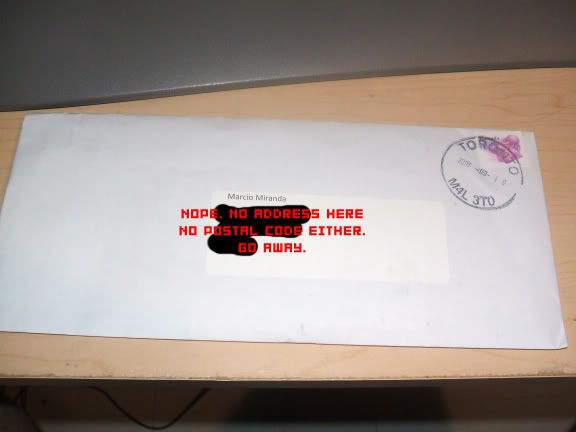 Contents:
N+ Pin
N Stickers (2 of 'em on one card)
3 Rub-on N tattoos (Like I would ever use them, but still...)
Signed card saying polietly "You suck but we love you anyway"
Not the greatest thing in the world, but I gotta give 'em love for sending me this stuff. You rock!
METANET SOFTWARE
Now if only Workman would send me that shirt like he said he would :,(