I bought these at a Chinese store at my Portugal vacation last summer. You havenít seen funny when you see a Chinese lady try to speak Portuguese. Anyway, I picked up two packs for a euro, and it was totally worth it. I recently unearthed them from a box, and seriously, these cards are
EPIC
.
Yes, thatís Ben Affleck on the front. Donít ask me why.
Theyíre all videogame characters! (for the most part anyway; Iíll explain later) True Crime, Contra, Ys, even Knights of the Old Republic. They even have a shitty spiral holographic finish. I donít know how many cards are there. Iím too lazy to look. But there are a lot more than Iím going to show you.
The cards have stats and numbers on them, but the cards never came with instructions or rules, making them do absolutely nothing. (Crappy pic, I know)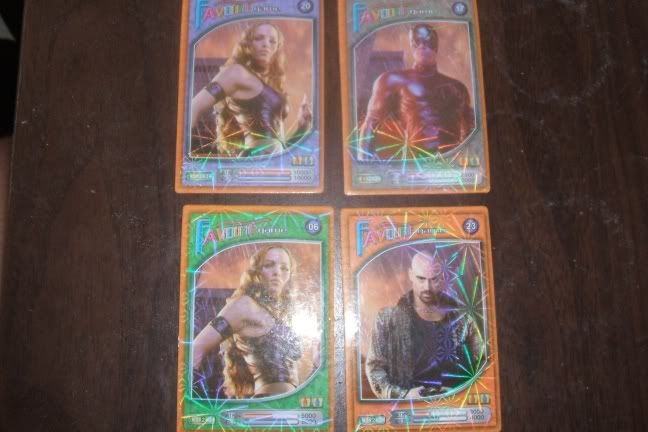 OH HELL NAW! The only thing that can rival videogame characters are the cast from Daredevil. And apparently, there are two Jennifer Garner cards (not that Iím complaining) and one is more powerful than the other for no real reason other than being
blue.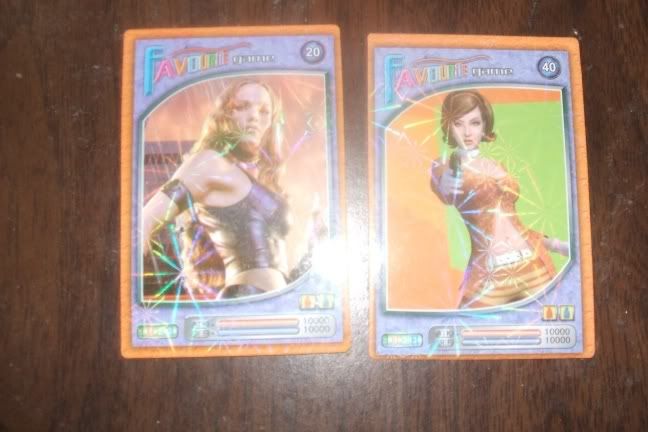 There are in fact one ultra mega super card per deck. And the other one
is that chick from no one lives forever.
Thatís tits right there.
But I really bought these cards for
these: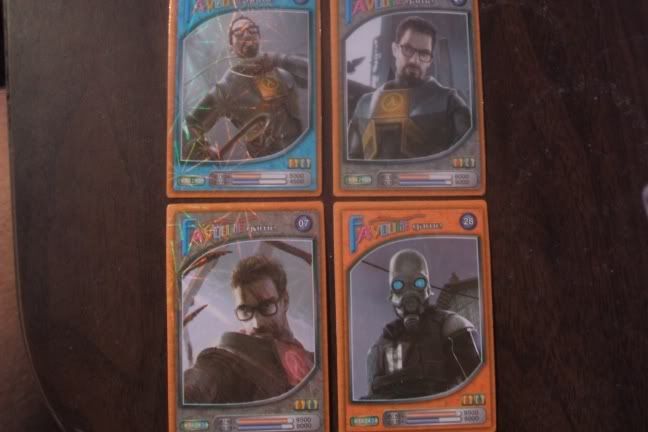 Letís play a game shall we? Spot the character. I just took a couple out and laid them out. I canít even identify half of the two decks, so Iím leaving it up to you. Have fun.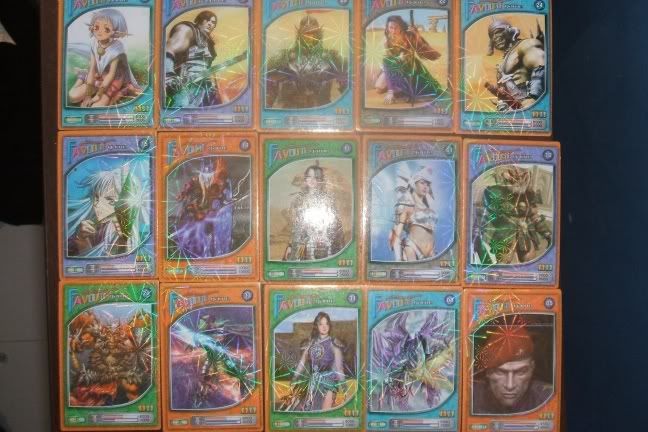 **Yeah, Iím back. I came back early too. I just couldnít keep myself away. I checked back once in awhile, but I need to get back in the community. So what did I miss?
And you guys are savages. I left with #93 and Iím now #136.