So I think I kind of LOVE toys/figures/models. Even when they are ridiculously over priced, like 20$ for a little plastic figure made from a mold of millions, I still want it. So I strategically placed my money in the hands of a couple lucky vendors and laid my hands on some lucky(?or not so lucky?) figurines. I also love taking pictures of my toys. I don't like typing, here are some pictures:
Animal Crossing!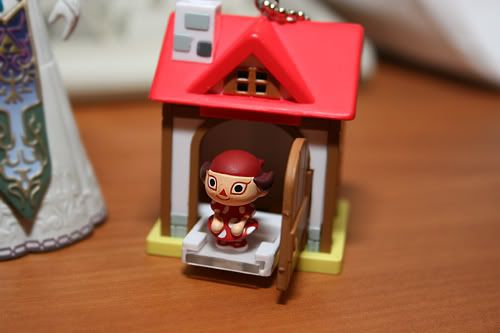 My Princess!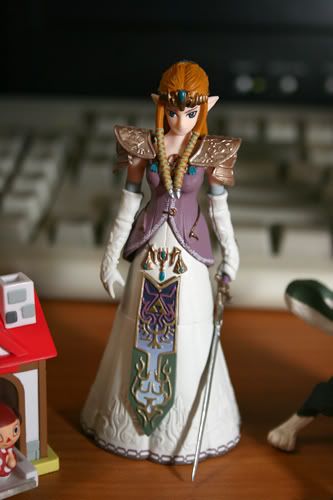 Midna & Wolf Link!
Link!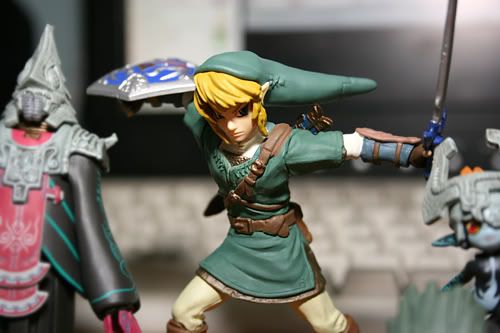 ???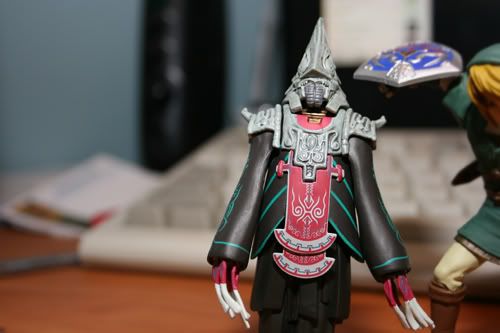 Okan ToFu! Papa + Son!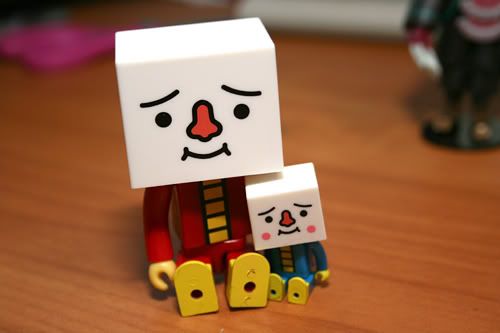 GREEN CASTLE CRASHER NIGGUH!!! (Mine can own Tophers')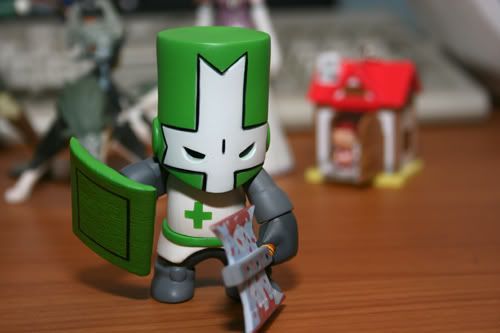 LET THE DESKTOP BATTLES BEGIN!
Link vs. Green!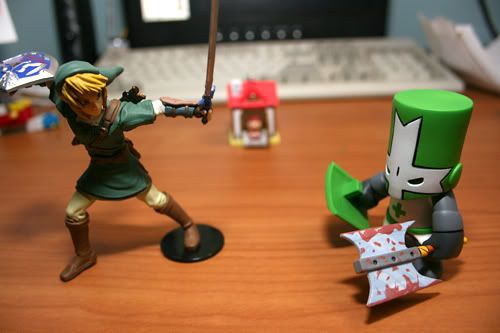 Green owning the shit out of ToFu Papa!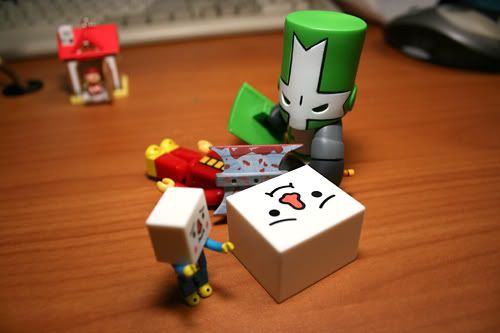 ToFu Child running away on Wolf Link, poor Midna got left behind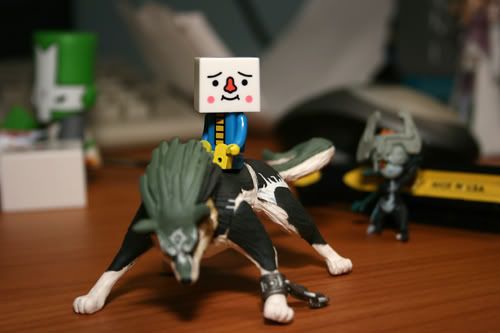 Green protecting Girl!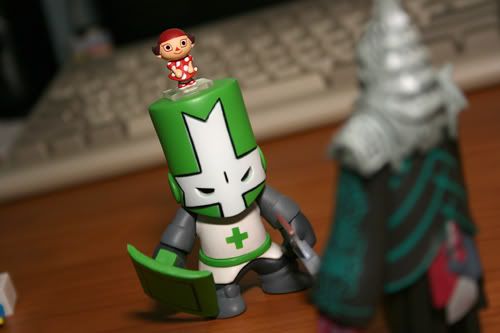 <3