Welcome to part three! Glad to see you've stuck around on this roller coaster. By now you've probably noticed that most of these deaths have been to people in their early 70s. A rather expected age, though the average lifespan for the United States is ~79 and 81 in UK, it's still not unexpected to have somebody die in their early 70s. The thing that surprises me is how many of these people died all in the same year. I'd expect them to be spread out a bit more, especially if you've looked at the months, they kind of clump up. 21 of the deaths I've listed occurred between December 28th and April 24th, a mere 4 month time span. The first blog I did was less than one month.
Frank Sinatra Jr. - Date: March 16th. Cause of death: heart attack. Age: 72.
As obvious by his name, Frank Sinatra Jr was the son of one of the most well known crooners to ever grace the stage. Known mainly for his live shows and covers, Jr was still very talented, and required to be given his fathers fame. He wrote several songs of his own that became used in film and television. He, like his father, also performed acting roles, though never rising to level of his father who had won an Oscar. He was re-introduced into a more prominate part of the current public eye via appearances on the Fox animated series "Family Guy."
Phife Dawg (Malik Izaak Taylor) - Date: March 22nd. Cause of death: complications due to diabetes. Age: 45.
Phife was a key member of one of the more important 90s hip hop groups, A Tribe Called Quest. The band was very socially conscious in lyrics and tone with their album "The Low End Theory" often lauded as one of the greated rap albums of all time by critics. They were hardly always stone-faced, something likely obvious given some of Phife's alternate names was "The Funky Diabetic" and "The Five Foot Freak."
Shortly after the November terrorist attack in Paris, the band had begun working on a new album, "We Got It From Here... Thank You 4 Your Service", their first new work in 18 years and first time together since a brief reunion tour a decade before. It was announced in August of this year. In 2008 Phife received a kidney transplant for his diabetes, but it didn't take and he had to get another in 2012. He died of complications from his diabetes before the album was finished, though much of it was completed already. The remaining members, Ali and Qtip, decided to finish the album in his honor and after a tour to promote the album the band will be permanently over.
Most recently ATCQ performed live on Dave Chappelle's SNL appearance in front of a mural of Phife Dawg.
Also you need to watch this:
Merle Haggard - Date: April 6th (his birthday). Cause of death: pneumonia. Age: 76.
Merle was one of the biggest voices in Outlaw Country genre, and country in general. He was in and out of jail numerous times growing up, and spotify has a neat animated story on his origins, unfortunately they seem to have removed it from youtube, look it up on mobile. He actually was inspired to become a musician by seeing Johnny Cash while in prison. Through his long career he managed to have 38 #1 hits and several songs were in the all genres top 200. He collaborated numerous times with fellow country star Willie Nelson, with their most recent work 2015 album "Django & Jimmie" hitting #1 on country billboard and #7 on general billboard album charting.
Merle continued to record right up until the end, with his final song "Kern River Blues" being recorded less than two months before his death.
Prince - Date: April 21st. Cause of death: unintentional painkiller overdose. Age: 57.
Oof. For every single I could write about Bowie, I could write the same thing about Prince. He was one who pushed forward many genres of music, helped find other performers, delved into film and fashion, and was constantly reinventing himself. The man lived art. Literally. At one point his moniker was "The Artist". At the age of 18 he released his first album, and his second album at age 19 went platinum, from there it just got bigger. His film "Purple Rain" won him an oscar for best original music score and featured, arguably, his most well known songs ever "When Doves Cry" and the eponymous "Purple Rain".
At one point in his career he changed his name to an unpronouncable symbol meaning "love."
He would write music for many other musicians, often under a pseudonym such as "Tora Tora" or "Alexander Nevermind" for artists whose genres ranged as wildy as Kenny Rogers or Chaka Kahn. His breadth of work is astounding. 39 studio albums released and an estimated 100+ albums never released in his personal vault. At least 50 unreleased music videos too.
The week of Prince's death he had the #1 and #2 albums on Billboard, the week after that he had a record breaking FIVE albums in the top 10, and the only reason he didn't still have the #1 spot was because of Beyonce's Lemonade releasing that week.
It's rumored that Prince had needed hip surgery but due to his conversion to being a Jehovah's Witness in the early 2000s he would not be allowed to get a blood transfusion. It is likely that his abuse of painkillers could have come from this issue.
Prince was extremely protective of his work, you'll have to search pretty hard to find some of his stuff online. Famously a video of his live cover of Radiohead's "Creep" was taken down from youtube and only put back up after Radiohead themselves requested it.
Music video for Prince's "When Doves Cry" here.
Because of the above sketch Prince released a track "Breakfast Can Wait" and used Dave Chappelle's image (without telling him) as the cover for the EP.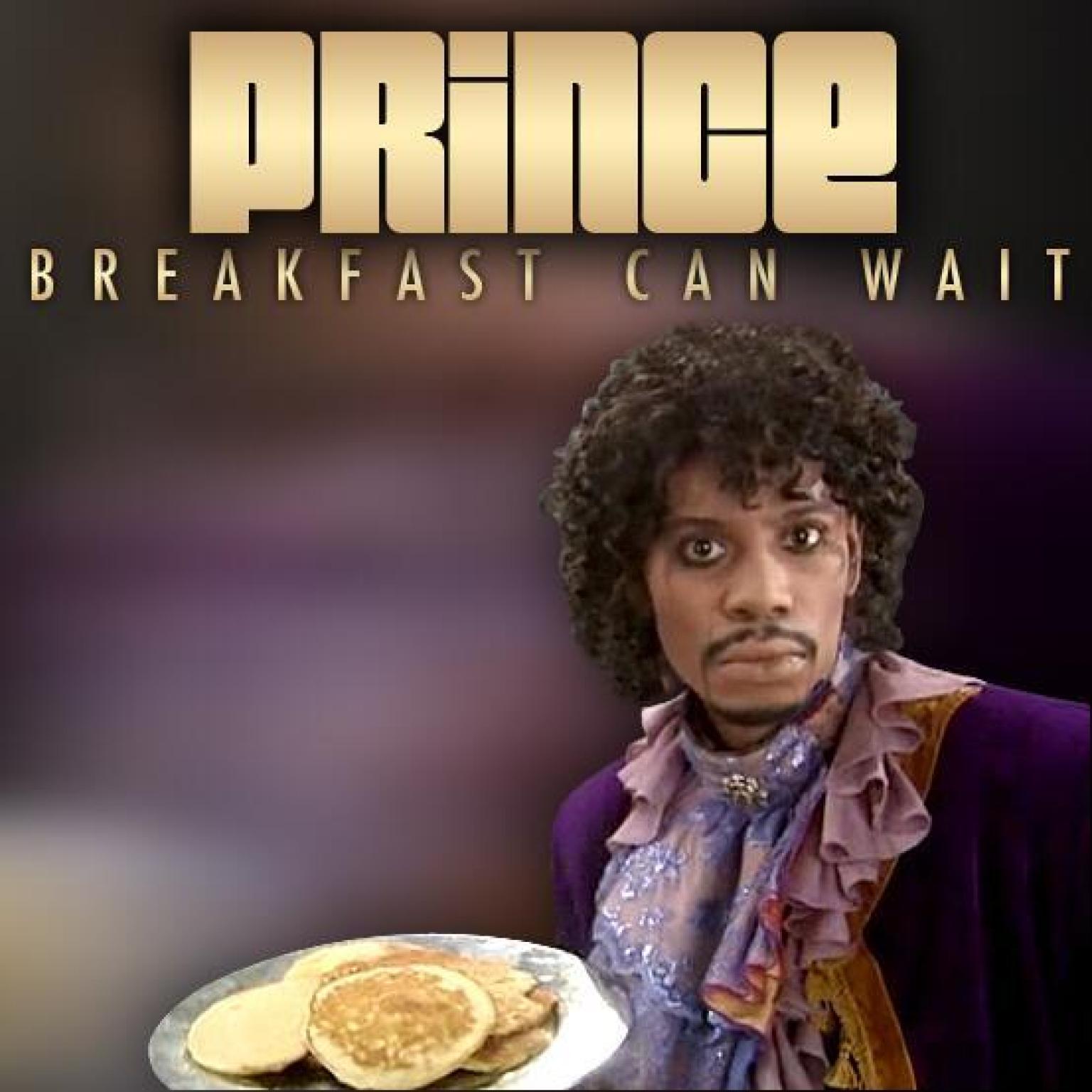 Lonnie Mack - Date: April 21st. Cause of death: natural. Age: 74.
Lonnie Mack died the same day as Prince, not only was his legacy already overlooked by much of the public, but to die on the same day as a figure such as Prince caused his death to be quickly buried in the news. Maybe you've heard of him, maybe not, but Mack is one of the most important rock and country guitarists in history. His influence fed artists such as Jeff Beck, Steve Ray Vaughn, Ted Nugent, and even Bootsy Collins. Mack's debut album "The Wham of That Memphis Man" is where the name of The Whammy Bar came from, that is how much he innovated in guitar work. He has a singularly unique way of using the whammy bar, unlike most guitarists who will play the note/chord and then modify it with the vibrato, Mack would hold the bar in his fourth finger and use it while continuing to pick notes.
Billy Paul - Date: April 24th. Cause of death: pancreatic cancer. Age: 81.
While Billy is mostly known widely for one song, Questlove has described him as comparable to Marvin Gaye or Stevie Wonder. His jazz sound was influenced by the greats such as Nina Simone and Ella Fitzgerald. In a fun story, in 1957 he was drafted into the military and was stationed with Elvis and Gary Crosby (Bing Crosby's son) and formed a band that also had a fairly well known musician in saxaphone player Eddie Harris.
Billy has had multiple controversies over his music, mostly involving Jessie Jackson. His most famous hit "Me and Mrs. Jones" had a fairly important court case regarding unpaid royalties that had a result which helped other musicians get unpaid royalties from record companies, a problem that a depressing number of black artists have faced over the years if you read up about it.
Guy Clark - Date: May 17th. Cause of death: lymphoma. Age: 74.
Guy was a country folk singer. Although not terribly famous on his own, his music was successfully covered by many famous artists such as The Highwaymen (Johnny Cash/Waylon Jennings/Willie Nelson/Kris Kristofferson super group), Jimmy Buffett, and David Alan Coe.
Alright, we are getting to the home stretch. Here at the end of part 3 we have covered 23 artists, about 2/3rds of the way to the end! This particular one only had a few artists due to the magnitude of the losses, and I got a bit wordy. We still have a few heavy hitters on the way, so keep those headphones and tissues handy.
> Click here to go back and read part 2! <
> Click here to continue on and read part 4! <
---
LOOK WHO CAME:
Khalid Eternal Nigh
Wes Tacos 34
BruceZ 17
homeoftheblues 8
Pizza in a Tangle 7
Funkotrons Finest 2
JPF720 2