I'm bored, so i thought i would tell you about a game.
I played The Neverhood about two years ago, when I found it in a box stowed away in my brother's basement. I took it home, along with Syndicate Plus and Full Throttle, but The Neverhood was easily the standout game. I throughly enjoyed it, but somehow it faded from my memory. Niero recently reminded me of this truly unique adventure game, and those who don't know about the game should.
The game takes place in The Neverhood, a sanctuary created by a man known as Hoborg, and he created this world with the finest klay[sic] in the universe. He then created a son, Klogg. Klogg wanted his father's power, so he then takes the crown, causing Hoborg to fall into a deep sleep. One seed escapes from Hoborg and Klaymen is born, and must awaken Hoborg with the help of his cousin, Willy Trombone.
It's an adventure game with wicked hard puzzles, but oozes originality and is a refreshing experience to this day. Each character and environment was lovingly crafted in clay, and the animation is superb. The FMV sequences also kept me entertained with a quirky and intense visual style. Watching it in motion pumps up my creative juices and makes me want to create something, inspires me to craft a unique experience, but one such as The Neverhood is very tough to replicate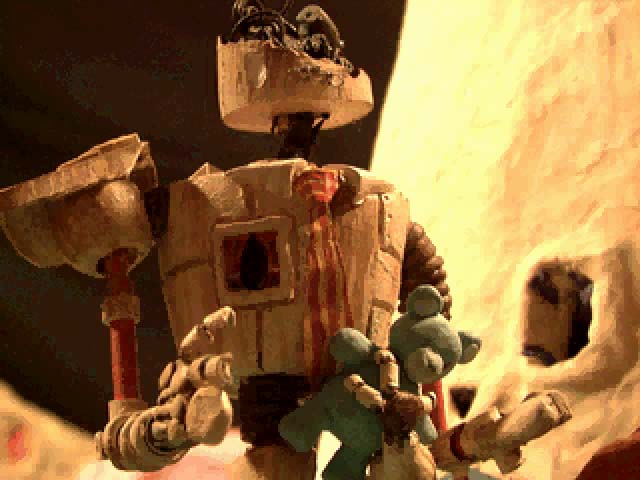 Seriously, this game stole my heart. The 38-screen long Hall of Records was insane, and the 5 minute burp scene was great. The ending is a perfect send-off, and the platform sequel
Skullmonkeys
gave a new perspective on the style. It is on Microsoft's underrated games list for good reason, because as critics gave good reviews, it sold poorly.
There is a feature film being produced based on The Neverhood, so expect to hear more and more about this game from others.