Biz Markie is known for a few things, his over the top personality, comedy chops, and off-key singing. Marcel Hall AKA Biz Markie got his start in the early 1980s rapping around local clubs in Manhattan. In 1985 Biz met Marley Marl, a producer who has worked with such hip hop giants as Ice-T and Queen Latifah.
Marl hired Biz to work as a human beat boxer for several of his other acts. While doing this Biz continued to record demos. Once Biz was signed to a label he shortly released his first album, Goin' Off. The album produced a couple of minor hits, nothing exceptional to enough to garner attention of the larger public.
Just a short year after this Markie would release the album and single that would change his life forever, Just a Friend. In case you can't figure it out, the off-key singing is entirely intentional. The man knows he can't sing worth a damn, but he sings JUST well enough and with enough of a twinkle in his eye that it's fun.
There has been many one hit wonders, but no man has ever managed to make a single song carry their career for nearly as long as Biz. I personally feel this is a testament to his actual skills on the mic, unique voice and, more importantly, his charm. While none of the other songs on the album managed to chart it had a good message and displayed a sense of humility and self deprecating humor. That single track pushed the album into gold status. It's a fun album in general.
This high point in his career would not last long. Biz's third album, I Need a Haircut, wasn't exactly a smash hit and Biz would be handed a lawsuit that would end up changing music's landscape forever. The track Alone Again contained an unauthorized sample of Gilbert O'Sullivan's song Alone Again (Naturally).
Unlike the De La Soul vs The Turtles lawsuit 2 years prior, WB Records actually HAD tried to garner the rights to use the sample but were denied. This attempt ended up biting them in the ass and may have been the lynchpin that lost them the case, though there was questionable bias on the part of the judge. The case was actually deferred to criminal court by the judge with the claim that Biz Markie was liable for THEFT, he ended up never being charged.
As this case was not settled out of court, like De La Soul's, but settled in court, the result ended up setting a precedence for further interpretations of the copyright laws. All samples on future albums MUST be cleared by the artist or rights holder, this often could be difficult and expensive. It reduced the ability for artists to create musical collages that could turn pieces of several songs into something entirely new as the cost of sampling multiple artists and tracks on a single song was extremely difficult. In addition to costs there is simply tracking down who owns the rights to a particular sample that can be difficult. Perhaps you wish to sample a song from a band that only released a single spoken word EP back in 1953 and did so on an independant label, could you imagine the difficulty of contacting that person? Record labels now have entire divisions dedicated to finding out who owns the rights to specific songs for sampling purposes.
The previous De La Soul case cost the band $1.7million of the original $2.5 million asked. In this case Biz was forced to pay only $250,000, however he had to pull all copies of the track and stop selling it. This also prevented the release of many songs from many other artists as well as forced some to stop selling their tracks.
Gilbert states in this video "[...]I'll go to my grave defending the song, making sure it's never used in a comic scenario." however he also allowed the song to be used in the 2003 comedy "Stuck On You." So, yeah, kind of a hypocrite. It was more likely, at least partly, a money thing. Gilbert also comes off as a bit of a dick in this video, constantly referring to hip hop as "them" and in general sounding dismissive of the genre in his tone. At least that's how it feels to me.
Two years later Biz would release the middle finger album, All Samples Cleared!, an obvious statement about the case. His career already damaged, the album sold poorly. Even if the music is not as good as some of his earlier stuff, it was an extremely creative album. In 5 different tracks Biz would use the exact same sample altered in different ways, the catch being that it was actually from five different artists covering the same song, Allen Toussaint's, Get Outta My Life, Woman.
After that Biz would mainly perform with The Beastie Boys, no surprise given the Beastie's sense of humor, and also appear as guest on numerous other artists tracks, such as Nas and Doug E Fresh. During this time he also was making recurring appearances on the classic sketch show, In Living Color.
I have to bring to attention to the song that caused me to write this whole blog. Biz Markie's most famous, and consistently performed collaboration, performing Elton John's Bennie and the Jets a long side different artists, usually the beastie boys. While live performances of the song were are a bit better, the recording on The Sounds of Science is hilarious. Biz has never been one with the best enunciation, this particular recording his clarity is so bad it sounds like Biz is drunkenly performing karaoke and forgot almost all of the lyrics.
In 2002 he appeared along side his friend Will Smith, who Biz has also collaborated with musically, in the film Men in Black 2 playing an alien who speaks only in beat boxes
In 2003 Markie released the fairly unremarkable album Weekend Warrior.
In more recent times Biz has been appearing on Yo Gabba Gabba, performing Biz's Beat Of The Day, ironically shelling himself out, as well as, in general, having fun.
In 2013 Biz developed diabetes due to his weight, something he had attempted to lose back in 2005 on the first season of Celebrity Fit Club. On that show he actually won the competition and set the record for weight loss, having lost 40lbs, a record which would be beat next season by 1lb. From 2013->2016 he has lost 141lbs and aims to lose another 10 while hoping to get off his diabetes medication. He credits both learning to portion right, running, and Yo Gabba Gabba itself for helping him with their own diet that the show follows.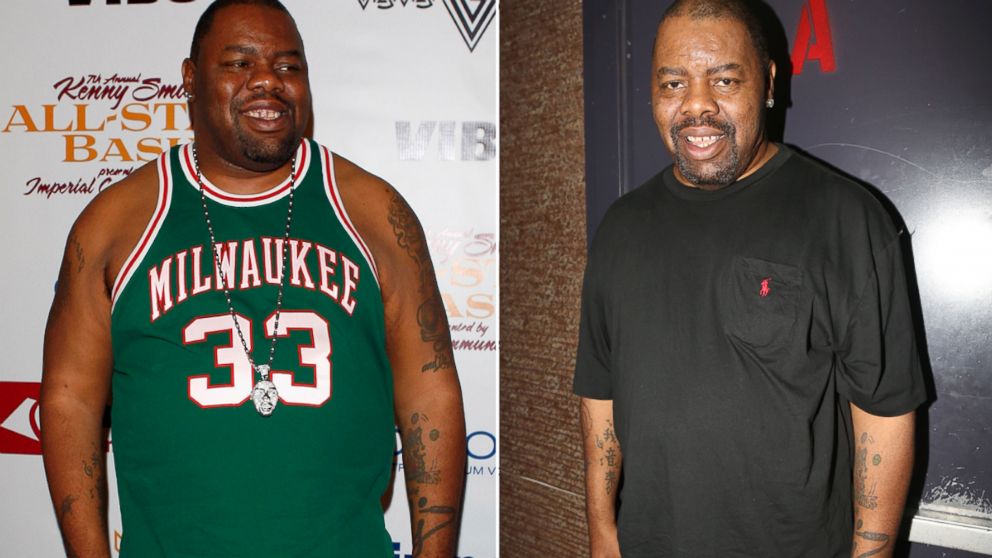 Most recently Biz appeared on The Avalanches' new record, their first album in 16 years, providing the vocals and eating sounds for the track The Noisy Eater.
Lastly, I need to point out the fact Biz Markie sounds exactly like Tracy Morgan and from now on you'll never be able to NOT hear it.
Y'know what, I've been at this for a few hours and I'm craving some cereal too.
---
LOOK WHO CAME:
Khalid Eternal Nigh
Wes Tacos 24
Agent9 8
RiffRaff 8
Kevin Mersereau 7