Hello boys and girls welcome to HartBeat. Let's head over to The Gallery and see what viewers have mailed in this week.

Perro, age 9, from Dorset.

TheAngriestCarp, age 8, from Sussex.

CrounchingSquid, age 5, from Brighton.

Vadicta, age 11, from Liverpool.

GajKnight, age 6, from Newcastle.

Inquisitive Ravenclaw, age 10, from Ipswich.

Perro, age 9, from Dorset.

Iam16bit, age 12, from Essex.

The Prowlah, age 8, from Sheffield.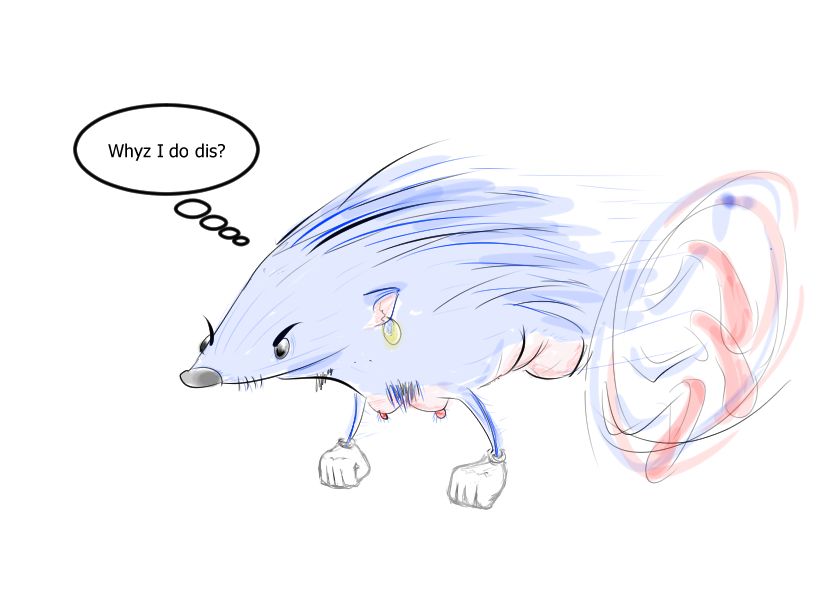 LuckRequired, age 38, from Leicester.
Looks like Perro has been busy this week with two contributions. How lovely! Well, I think you'll agree it's certainly been another fantastic week of entries, so a round of applause for all our talented artists out there. *claps* That's all for now, unfortunately. See you next time boys and girls. Byyyee! *waves*
...Are we off air? Good. Now get me a fucking kebab and a pint! I'll be in my dressing room with Stacy.
(This is a collection of wonderful work from Dtoiders over on Qtoid. Complied here for anyone who missed it first time 'round like I did. -- Luckrequired)
---
LOOK WHO CAME:
Luckrequired
ZombZ 33
Dreamweaver 19
Wes Tacos 18
Gajknight 16
Vadicta 8
Perro 4
Funkotrons Finest 2
Batthink 1