i've been meaning to get the ball rolling on this tattoo for about a year now. Im getting a simpsons tattoo without a doubt but im having trouble picking something perfect. I'm not looking for something generic and simple like homer's head or bart but something witty and original. As of now im going to get the broken "can i borrow a feeling" cassette since Kirk is one of my favorite characters along with hans moleman. Both of their extreme depression and lack of luck is what makes them so awesome.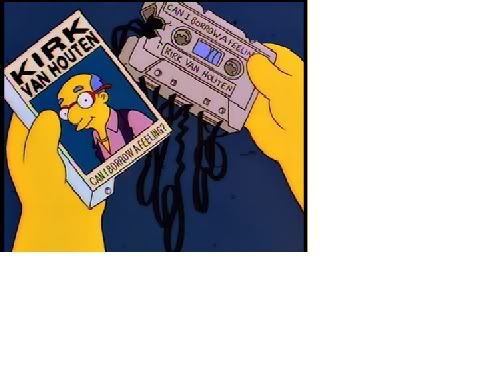 Thats the best pic i can get...but you get the idea.
Can anyone in the Dtoid community think of something better or just as good?