So found this AWESOME website called
Photojojo
where they got tons of easy/cheap/DIY photo projects. This was perfect for me since I got tons of shots but they are all just sitting here on my computer. And now that I have a photo printer, I might as well start printing!
So I printed out a set of pictures (from my beach set) and cut them out to fit the back of a Jewel CD case. Grabbed some velcro from
Wal-Mart
last night and stuck them up on my wall. I used velcro so it'll be easy to change/rearrange them as I please. I plan on making a few more sets as well.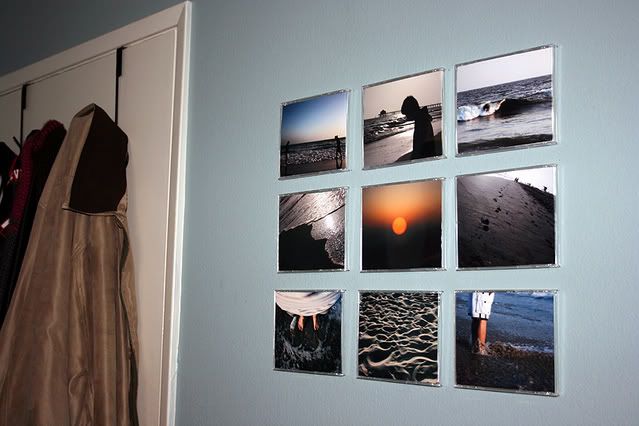 on and also...