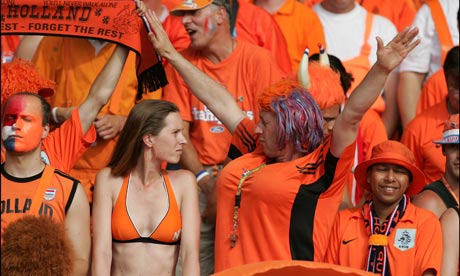 That's right, ain't no way we're letting those silly sods across the pond hog all the fun. We're also bringing the Friday Night Fights to the civilized world, where it belongs. And I don't know about you, but when I think 'civilized', I think ShadeOfLight.
Well, that's me! Together with a couple of other significantly less civilized people (most of whom you've already met) I'll be maintaining the FNF blogs for you to join in. I'll also try to host something through Nintendoid regularly, but you know how it is. Us civilizedians have important work to do every once in a while.
So what do you say? Do you want to join us for tea and crumpets and/or bash your friends' brains in in your video game of choice? Well then host something, or nag respectfully persuade others into doing it for you.
- ShadeOfLight
New to Friday Night Fights? It's easy to get involved!
Each week, a bunch of us Dtoiders get together to play videogames online! It's a 100% community-run event, so feel free to join in or even host something yourself!
If you want to schedule an event (FNF, Weekend Warriors, Twitchtoid), just leave a comment like so:
Event
Game (Console)
Time (Eastern Standard, please)
Your Disqus/Dtoid username
Your gamertag
To join in, simply send a friend request to the match host! (Don't forget to say you're from Dtoid!)
If you don't feel like waiting around, you can schedule a Twitchtoid session, check Steam or Nintendoid, or find fellow Dtoiders for a game whenever you like. Feel free to make use of the snazzy new Quick Posts to put out a call immediately!
Payday 2: Crimewave Edition (PS4)
11:30 PM EST
Host: The Defenestrator
PSN ID: ThDefenestrator
Sign up for Nintendoid if you want in on all the talk and get over Nintendo's lack of lobbies.
Mario Kart 8 (WiiU)
3PM EDT (8PM UCT)
Host: ShadeOfLight
NNID: ShadeOfLight
Sunday, September 13th
Zombi (PS4)
6 PM EST
Host: The Defenestrator
Twitch ID: TheDefenestrator
Steamtoid group: http://steamcommunity.com/groups/Dtoid
Streamtoid schedule: http://steamcommunity.com/groups/Dtoid
---
LOOK WHO CAME:
Friday Night Fights
ChillyBilly 1
TheLimoMaker 1
GodEmperor Paige 1
Gajknight 1
TheDefenestrator 1
nanashi 1
Anthony Marzano 1
PhilKenSebben 1