Summer Jam 9 came and went this past weekend. Players from all over the United States and Canada came to Essington, PA for this hype event. Since this was my 4th time going to a fighting game tournament, I learned that it gets crazier every year.
Day 0 (Friday)
It was a somewhat slow start. I drove from Maryland to Pennsylvania without any kind of problems, checked into a hotel, and got myself settled. Checked on Facebook to see where the DOA community was located, and to my surprise they were down the hall from my room. Katsu, Jaegar, and two other guys I've met were in that room while Eric (FC Blackburry) and Mike (Rojikku) were passed out on the bed sleeping. We transferred stuff into my room so that we can let the guys get their rest. In my room, we had setups for DOA, as well as one setup for the Sega Saturn that I brought over along with Fighters Megamix and DOA1. Chris (NinjaCW), Kristian (Kwiggle), and CORN/F3 members Allan Paris, Adonis, and Alukard joined in on the action as well. Oh, and Blackburry and Rojikku woke up and joined in as well.
Then came the 2v2 Team Tournament for Marvel, DOA, MKX, and Street Fighter. I didn't have a teammate, so I didn't enter. However, I managed to check out the arcade room and the anime fighter room. The arcade room had a lot of Japanese arcade cabinets for Street Fighter III 3rd Strike, Super Street Fighter 2X Grand Master Challenge (Super Turbo), Street Fighter Zero 2 (Alpha 2), Tekken Tag Tournament, Marvel vs. Capcom 2, Super Puzzle Fighter II Turbo, Street Fighter Zero 3 (Alpha 3), Street Fighter EX2, SoulCalibur III Arcade Edition, and Windjammers. Yes, Windjammers is a hype game.
Anyway, played some casuals for DOA on a PS4 Pad. I normally use an arcade stick for it, but unfortunately the TOs banned converters (TitanOne and CronusMAX) because they cause problems for the consoles. I hated using the PS4 pad for fighters because I'm already used to playing on a stick. It was so bad, I kept losing to Dionte's (Gruff757) Lisa. I kept eating 7K for breakfast, lunch, and dinner.
After the 2v2 tournament, the DOA community went to my hotel room to play some casuals. I had a total of 17+ people in that room, including Manny (MASTER), Greg (Gill Hustle), Reggie (E-Mann/MC Static), Xavier (LordXavier), Matt-2 (Sweet Revenge), Lopedo, and Carl (Perfect Legend). We played games up until 4AM. I fell asleep (or tried to) while everyone was still gaming. Lopedo tried to make me feel uncomfortable by saying that he wanted to cuddle. Either way, I fell asleep.
(Also, Lopedo: if you are reading this, you are an asshole for that.)
Oh yea, shout out to the rest of the United States that doesn't have a Wawa. We showed some of you guys what a Wawa run was like.
Day 1 (Saturday)
Day 1 was where the action begin.
I registered, got my wristband, and got something to eat at Denny's to go because I was in Pool A. Pool A was the first pool by the way. Thanks to Gill Hustle, I gained permission to borrow his stick for the tournament. I didn't have too much problems with the stick, but I did okay. I played some casuals when I met Marjorie (Kasumi-Chan/Kasumi-Sama) for the first time. I didn't know who she was until I realized that she was an OG DOA player from the DOA4 days.
How did I do, you ask? I beat a Honoka player in Winners, got sent to losers by Hoodless, and got eliminated by a Brad Wong player. One of my matches got recorded thanks to Matt (Sorwah), who made it down for the event. Anyway, I observed every DOA match for each pool until it came down to Top 16 on stream. (Side note: Team Ninja's Creative Director Tom Lee was in attendance as well.)
During pools, LordXavier bet $100 that MASTER won't finish the match with an Izuna Drop by Hayabusa. Best part about it is that it was a one way bet.
The stream was hilarious, especially the match between RenderingStar and Lopedo. The shit talk was hilarious. During the match, Lopedo (using Jann Lee) teabagged RenderingStar (using Kasumi), and that's where it began. By the time RenderingStar lost to Lopedo in the most hilarious way possible, Lopedo popped off and I was laughing so hard on this one. Don't believe me? Watch that video below.
There was also Lagstab vs. SonicFox in the stream. If you were there, you could hear the shit talk between these two, although I still believe Lopedo and RenderingStar took the cake.
Speaking of SonicFox, you guys know that I've mentioned a FT10 exhibition between SonicFox and Perfect Legend in Mortal Kombat X. Well, that happened at Summer Jam 9 as the main event for Day 1. After the DOA community finished streaming Top 16, we all came to watch SonicFox vs. Perfect Legend. PL lost to SonicFox 10-0 and SonicFox popped off with his speech. Just before we were going to end the day, Perfect Legend made an excuse that SonicFox mentioned on Twitter that he would beat him with Erron Black. Now of course he didn't used Erron Black in the FT10, he used Kitana while PL used Kung Lao. Big E extended the main event by making it a 3-out-of-5 between SonicFox and PL. Both players are character locked (meaning that they can only use one character for the remainder of the main event). Three games in, and SonicFox beat PL 3-0, which came to 13-0 in a FT10 overtime. If you were watching the stream, you would know that Sp00ky cut the stream off right before SonicFox gave the final popoff speech.
Let me just say that Facebook and Twitter exploded. I honestly felt sorry for PL after getting bodied like that. On top of that, his room was down the hall from mines iirc. I'll leave you with some photos that I found on Twitter and Facebook.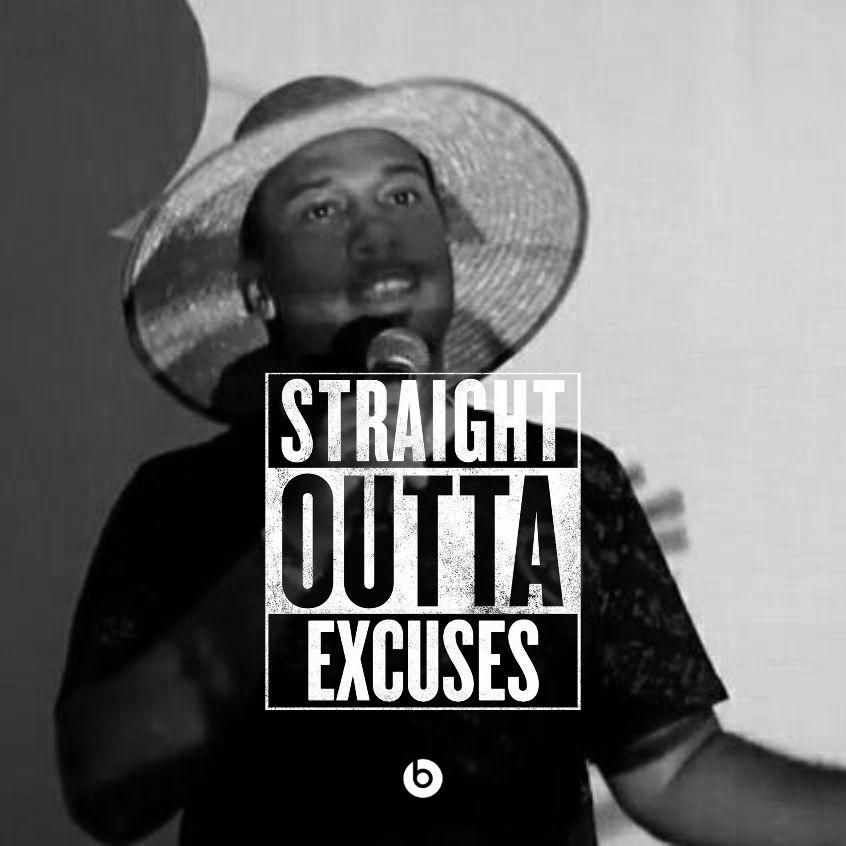 Day 2 (Sunday)
The final day of Summer Jam 9 was here. I woke up, and I noticed that Katsu was playing Senran Kagura Estival Versus. One thing I've learned about this game is that it is very competitive in Japan. I'm serious, look it up! They hold tournaments for this game. Anyway, I got a chance to see what Ayane plays like in this game, and it seems that she is like a combination of DOA, Ninja Gaiden, and Warriors Orochi thrown in. Very interesting.
Anyway, we checked out of the room and made a quick Wawa run. But the fun was not over yet because we still have Top 8 for DOA5 Last Round. Every match was not half-assed, they were all good from start to finish. Kwiggle vs. Sweet Revenge was a personal favorite of mines because of the Danger Zone stage, but the biggest highlight was the match between Kwiggle and E-Mann (MC Static). The comeback win from Kwiggle made one of the defining moments for Summer Jam 9 at Eventhubs.
The tournament ended with XCalibur BladeZ taking 1st place, Kwiggle taking 2nd place, and MC Static taking 3rd place. And since this was a premier event, the players that made it to Top 8 gets double the points.
After the tournament, the DOA community met up with Manny, Matt, and Tom Lee. We had a very long roundtable discussion about where the direction for the DOA community is going, and it grew some concerns. But we had some good food and drinks, and that was it. When all of that is done, I went back home to Maryland without any problem.
I had a lot of fun at Summer Jam 9, but at the same time I learned several things about how we can improve our community. For starters, I thought about the Japanese DOA community and remembered how they evolved over time. I also thought about what Kwiggle said about the comparisons between the Japanese DOA community and the American DOA community, and to be fair: he's right. Japanese players help each other improve and have fun with the game, while we Americans get salty, rage quit, and say "fuck this game". We need to do better.
And another thing: I don't care about what Eventhubs, Kotaku, MatPat of Game Theory, Dorkly, or any other gaming/non-gaming site say about our community. What they don't know is that we come out and show support to these tournaments because we love this game and we want to keep the scene alive. Yea, we get a lot of hate because of the females and costumes, but those are just casual excuses on why they don't wanna play the game.
To end this blog off, here's a video that Rojikku made about the offline DOA community at Summer Jam 9. See you all on the next blog guys.
I'm a Fighter. DOA Strong Style.
---
LOOK WHO CAME:
Virtua Kazama
Batthink 1