I do not know about you, but it seems that over half of the charm of the older style FPS games (Doom and Quake) is that they really highlight the ability of weapons you get in the game. Something about having a shotgun and running and gunning to get through the level as fast as you can feel amazing. Not to say that newer games cannot have the same style of feel to them, but that now gaming is mostly culturally accepted most FPS games go for longer experiences than just pushing 1-5 hours gameplay.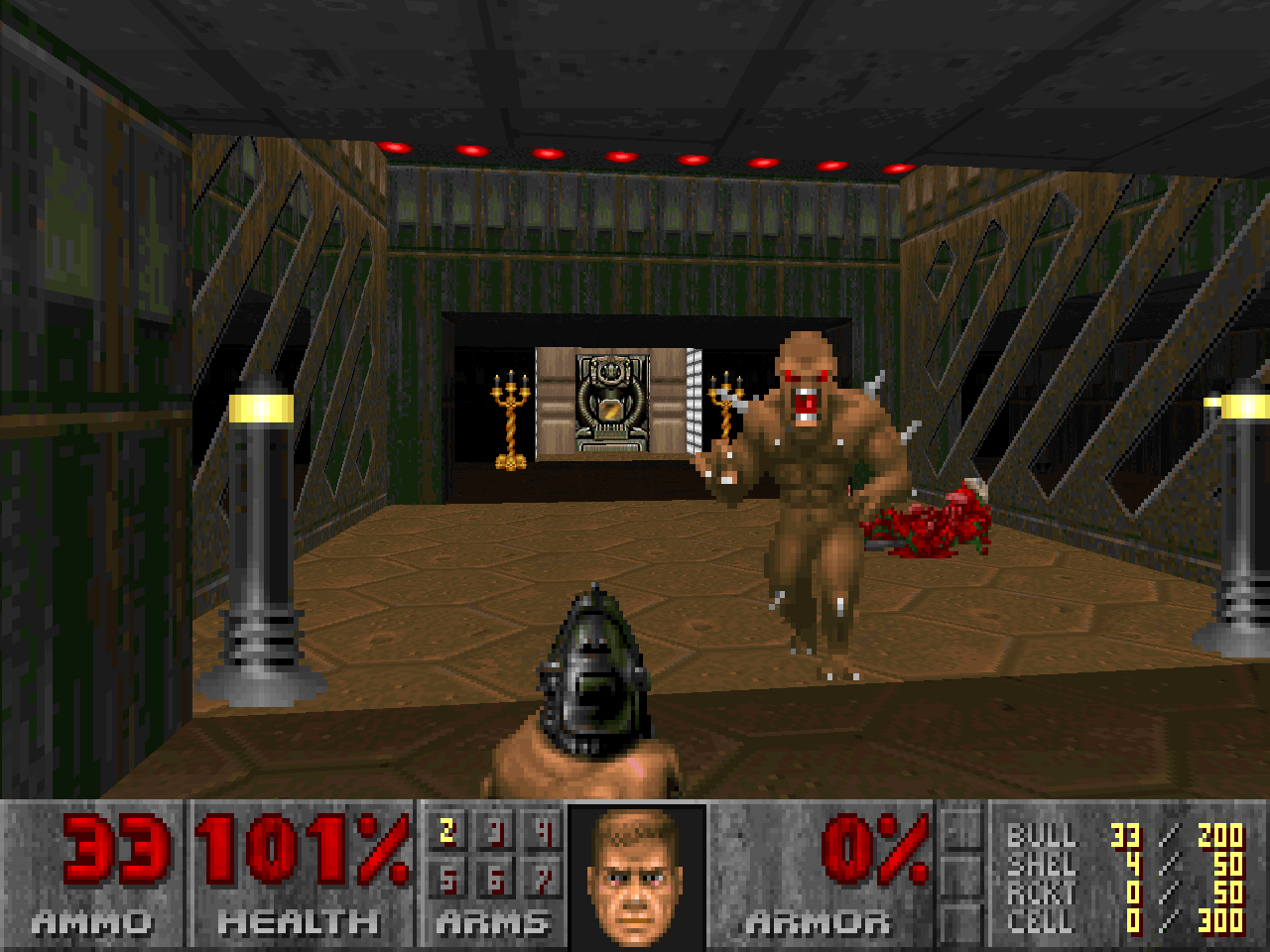 Nothing wrong with having a story, scripted events, or even taking your time in a FPS game. It's a lot harder to get lost in a FPS game anymore, as level design changed.
But it clearly changes the genre and style of the game; as direction, items, and weapons become a given. Which not to say that new FPS games are bad, but simply there is a lot more included to ensure with the wider community of gamers out there will not end up having a hard time getting into them.
Personally I really like Vlambeer's take on the Old School FPS game. (Probably what helped them create Nuclear Thrown later) But is a wonderful game in itself, as it is constantly grading the player on their ability to not take damage, finding hidden items, and getting through the level as fast as possible. Though it in itself is pretty linear but considering the game will not let you progress after a certain point until you get faster, its probably for the best.
What is Band of Bloggers? It is a monthly event where members of the community commit to playing a game and writing a blog. Not so much different from book clubs, film clubs, or even jogging clubs. (Except ours is about video games) Here is a link to the prevoius months if you have not already seen them:
#1 Febuary: Stories From The Apocolypse

#2 March: Hello Hyrule!

#3 April: From Software, With Love

#4 May: Thick as Theives

So for this month's topic play a 2.5D or early 3D FPS game and beat it. Then write a blog before September 30th using the community Band of Bloggers tag from the drop down menu.

Also if anyone wants to do next month contact me via message or in the comment section bellow.
---
LOOK WHO CAME:
Retrofraction
Whispering Willow 2
Seeeeeeth 2
SirNode 1
James Internet Ego 1
GodEmperor Paige 1
Gajknight 1
extatix 1
Fenriff 1
Barry Kelly 1
nanashi 1