...so yeah: pretty much everyone knows this song by now and radio stations are pretty hellbent on NOT letting us forget, this one exists. Though a few weeks back, I listened to the lyrics of the song and came up with an idea:
"The Steam Sales are upcoming, so why not try this out?"
Sales are basically a way of robbing you of a truckload of your money, while tricking your brain into thinking that's a great thing. I enjoy me some good sales myself, but the Steam Sales are always a tricky thing.
Let's face it: everyone keeps buying loads of games during that time. And why not? Oftentimes there are great discounts for some more than worthy games. But at the same time, during the Spring Sales, I found myself buying several games I already owned on console. Why? I couldn't really tell you. Most likely the aforementioned "Damn I like it and dat price", but at the same time a certain kind of convenience. It's there. It's just sitting there. Whenever I want to have a go, a simple click is enough to get me to play it.
However, I don't really earn a lot of money. To be perfectly honest: for what I do, it's WAY too little.
Thus, I came up with the following rules:
- Rule 1: I put 20 bucks in your Steam Wallet. Not more, not less.
- Rule 2: I'm not allowed to purchase games with other funds than those in my Steam Wallet. That includes adding further funding to the Wallet.
- Rule 3: The only way of obtaining more funds is via selling Steam Trading Cards
And then it started. I was skeptical, to say the least, that it would turn out a satisfying experience, but to my honest disbelief, it worked out really well.
What I discovered was, that this method completely protects you from the oft-dreaded impulse-buys. I checked every deal to its fullest until I made a decision and even those I mostly put up until close to the deal's finish.
Another thing this prevented was the aforementioned "convenience-buy", meaning titles I already own, as described above. Sure, Ground Zeroes was only 4,99 (which is a way better price than 40 bucks imho), but I already own it on PS3. YES, I have to hook it up to the TV etc. (my TV is some years old and only has one HDMI port) but I can play it there, with minimal hassle.
I basically settled for absolute can't-miss-deals (all, of course, in my opinion)but even then managed to get some "curiosities" in.
All in all, I'm happy with the way this turned out and I'm more than happy with a haul of games I really want to play. So yeah: my brain is happy because sales and my wallet is happy that I didn't break the bank and spent way more money than I actually had.
But now on to the interesting part. How far did I come? What did 20 bucks plus Trading Card sales net me? Let's have a look:
A Bird Story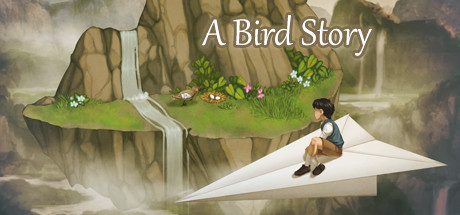 Retail: 4,99
Sale: 1,69
Playtime so far: 0
Worth it?: Not really applicable yet. However, I really love their previous game "To the Moon" so I'm really confident I will like this one.
Child of Light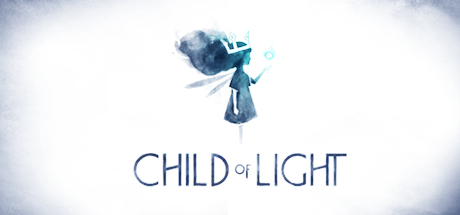 Retail: 14,99
Sale: 3,74
Playtime so far: 2 hours
Worth it?: Absolutely. Even the full price is justified for a game that is astonishingly beautiful, if a bit on the easy side.
Costume Quest 1&2 Bundle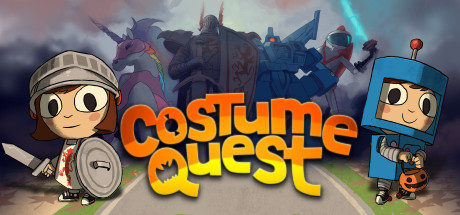 Retail: 9,99 + 14,99
Sale: 6,79 for the bundle
Playtime so far: 3 hours
Worth it?: Yup. Haven't touched CQ2 so far and have yet to finish the first one, but it's a Double Fine game through and through. Instead of stuffing it full of half-baked gameplay elements, they focus on one really fleshed-out feature and craft a lovingly detailed world around it. A typical 7/10 title that I love.
Dino D-Day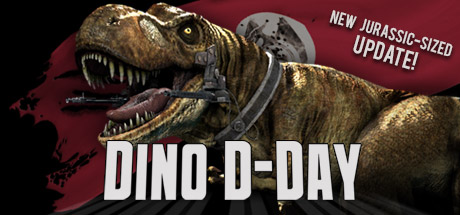 Retail: 9,99
Sale: 0,49
Playtime so far: 3 hours
Worth it?: Not the best title under the sun, but you can invade Nazi Germany riding a T-Rex and that definitely counts for something.
How to Survive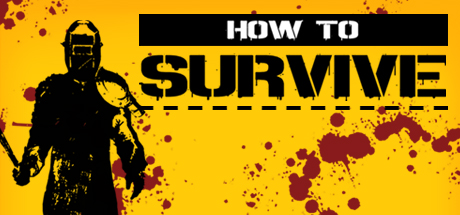 Retail: 13,99
Sale: 0,69
Playtime so far: 3 hours
Worth it?: Absolutely. I don't really like all those Open-World-Survival games with Zombies and crafting as they have become the new Military-FPSs, so I was surprised at how well made "How to Survive" actually is. Not a game I will sink days and days into, but I see a few fun hours every now and then and for 69 (hehe) cents, that's more than I could ask for really.
Nom Nom Galaxy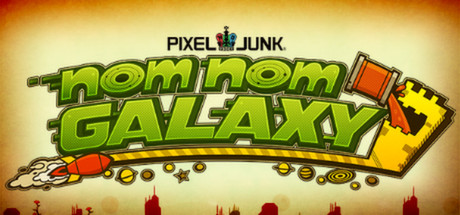 Retail: 9,99 (Early Access)
Sale: 1,99
Playtime so far: 30 minutes
Worth it?: Yup. Gonna pump more time into it. It's a weird game by PixelJunk standards, but very charming, incredibly colorful and already rather chunky for an Early Access title.
Payday 2: The Butcher's AK/CAR Mod Pack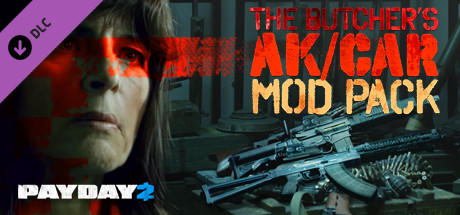 Retail: 4,99
Sale: 2,24
Playtime so far: N/A
Worth it?: From a pure value standpoint, this might have been the worst deal I struck. However, with the amount of Payday 2 I've been playing, new content is always nice.
Sir, you're being hunted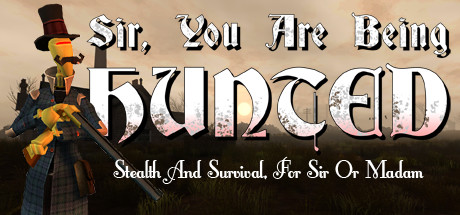 Retail: 19,99
Sale: 0,99
Playtime so far: 3 hours
Worth it?: Look at that pricedrop again...but yeah, the focus on Stealth actually makes this a really tense endeavor at times. Imagine it a bit like the upcoming "We happy few" but with more British countryside and less weird masks.
Super Hexagon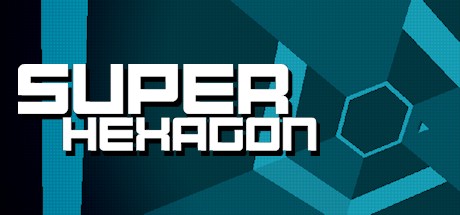 Retail: 2,99
Sale: 0,99
Playtime so far: 30 minutes
Worth it?: My mind is full of fuck and that's a funny state to be in. Banana.
Talisman Digital Edition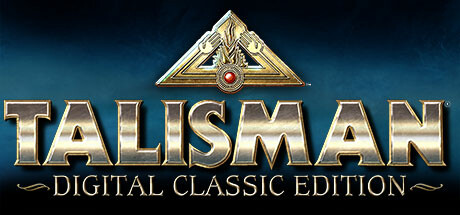 Retail: 14,99
Sale: 1,49
Playtime so far: 30 minutes
Worth it?: For the Nostalgia alone it'd be. I remember very fondly how I sunk hours into this in Junior High with friends and sisters, so yeah, it's really nice that they made a very authentic and lovingly crafted digital version of those memories.
The Witcher Enhanced Edition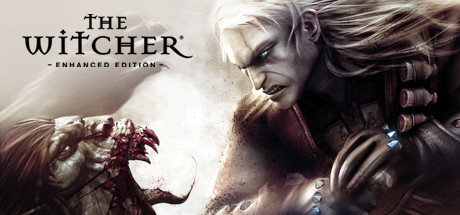 Retail: 9,99
Sale: 1,19
Playtime so far: 0
Worth it?: Not applicable, but judging by all the love this franchise gets, I certainly hope so.
The Witcher 2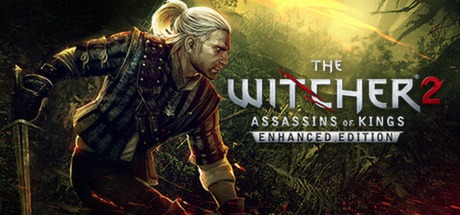 Retail: 9,99
Sale, 2,99
Playtime so far: 0
Worth it?: Basically the same as the Witcher 1-blurb. Didn't have time for extensive RPGs recently. Hopefully now.
Transistor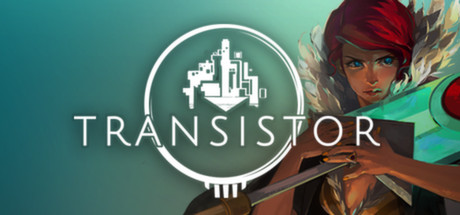 Retail: 18,99
Sale: 4,74
Playtime so far: 30 minutes
Worth it?: Why didn't I buy this sooner? The low playtime only comes from my addiction to Payday 2 and the fact that I wanted to finish Bastion forst for some reason. But from what I gathered in that half hour, I'll definitely come back and maybe even finish it multiple times. The combat is super modular, yet easy to grasp and Red is a real cutie-pie :3
So yeah, that was my 20€ haul. Actually, typing this made me realize just HOW much stuff you can actually get on a budget. Who knows, maybe I'll use that tactic again...the next sale is waiting right around the corner. And if you now may excuse me..I have games to play.
---
LOOK WHO CAME:
Zer0t0nin
PhilKenSebben 1
Retrofraction 1
extatix 1
Gajknight 1