Well I guess I deserve it.

I went out of my way to buy a Wii three months ago and they went ahead an announced they will announce the new "NX" next year at E3. It really does make sense considering the current status of the Wii U.
It does not help that there was a hesitation in buying their latest system this round. I simply was not in a position to buy one, and I have to say there still is a lot of great game on the Wii that I am not quite done with yet.

I just bought Blaster Master on the VC after selling my physical copy to a really cool game store down the street from me. As you noticed my avatar has not changed, and that series really means a lot to me even though it was kind of too easy to let it go. I recently remembered that I have Final Fantasy 6 on the VC and downloaded it when I was at the game store playing Splatoon on their awesome Internet. (I have a wired adaptor, which made the experience even better) Another game I had to let go but this was easier as I only had the GBA version and the SNES has better picture and audio.

Really have been enjoying playing Final Fantasy 6 again. I forgot the amount of detail that went into that game. A friend of mine went into the army and he basically told me and another friend that we had to make an RPG before he comes back in 6 months XD. Luckily I have RPG Maker VX ACE and that is going to make things somewhat easier. But every special effect I see in that game took a keen mind and a really good programmer to do. Really makes me appreciate the technical feat it is even now.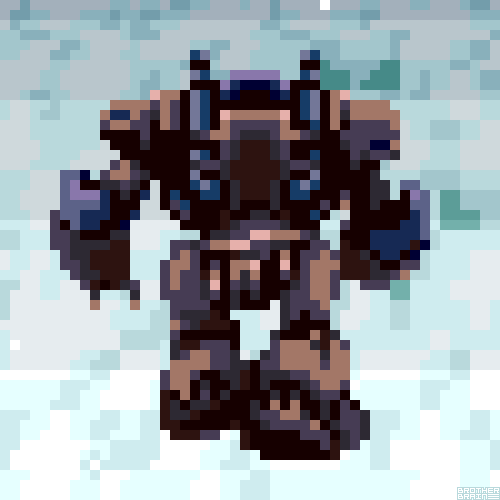 But it was in trying to play this game that I was constantly reminded of some of the limitations of the Wii U. It almost made me feel as if the console itself was a bit rushed. Either if they had pushed it before the 3DS or waited year longer to put better hardware in it, I feel that the Wii U could have been a very different machine.
I should mention when I mean better hardware, I mean hardware that is more compatible or has more utility rather than just the normal arms race we see with Microsoft and Sony constantly trying to pull.
sry I could not help myself there
Not that Nintendo has not gone out of their way to fix the Wii U, but there is simply a lot that could have been done to spruce up the Wii U to be the system they always had vision it to be.

1) Wii U controller Support for Wii emulation
Its really, really, really, really, really should have been an easy thing to code into the emulation software. I know for a fact that the Wii U does not have Wii hardware running in tandem with Wii U like how the Gameboy Advance works. So it really has me questioning why it would be impossible to get a Bluetooth controller working with the Wii side of the software. Especially considering the Wii classic design is so similar to the Wii U Gamepad and Wii U Pro Controller.
In many way this could be as simple as getting the 3DS working as a controller for Super Smash Wii U. $5 for functionality that would save an extra $20-$50 seems worth it to me and I really think it would be worth it for a large majority of their consumers.

If 5 million consumers spend the money for the patch you literally have $25 million on a somewhat simple patch job.
2) Fix the TV or Screen selection options + Fix GUI in general
I have to think that a lot of people like me use their Wii U pad away from their TV whenever they have a game that does not require it. But what is the point of having the system constantly sending an extra signal between the TV and the Gamepad? It just uses more power and sends signals to a TV that is not on.

(Why the heck does my TV have to be on to switch from Wii U to Wii?)

It just does not make any logical sense to me, and just seems to be poorly programed.
Why would I want the TV and the Wii U pad to be on at the same time when I have to aim the Wii mote at the TV or use the Gamepad solely for menus? They single handedly think that all of the time I would want to uses either the Wii-mote or the Gamepad. Which really frustrates me when I am already in the other room with the classic controller and the Wii Pad all set up for a game session, but it requires that I use IR to select if I want to use just the TV or the TV and Wii U pad.
It would not be so bad, but these are the things that Nintendo usually does well. But there is some over bearing force that keeps reminding me that it has to be a certain way. Which this would be acceptable, but its already three years into the life of the system and they still have not patched it out…
3) Finish unifying the account systems
Again as tantalizing the NX is for being the "latest and greatest system" it has a lot of baggage from the Wii, 3DS and Wii U. Rightfully so as Nintendo has taken their time and used their side of the table to their own advantage. But again there really is only so long before consumers are going to happy with their slow and unnecessarily costly transition to a unified account system. Without any significant reason to why it is taking so long, or when it might actually be fixed leaves consumers wondering if it will ever be fixed.
I totally understand it takes time and money to port games from one system to another. But when and how much it cost this time to get all of the games that were digitally bought onto the Wii U?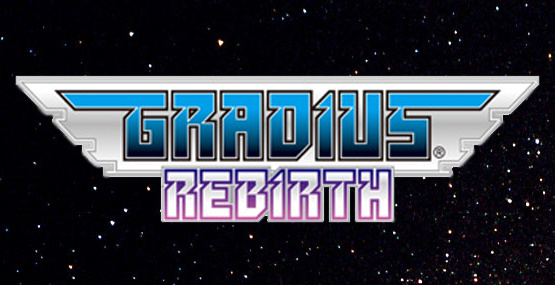 Then there is that whole issue of Wii Ware, which I really hope they are planning to somehow include into the transfer. It was well-spent money on exclusive content for the Wii. (including the last Gradius game to grace us all)

I guess in the long run, I hope Nintendo understand that there is a lot of things that should be done before NX comes. So far they seem to be doing a pretty good job. But it would be cool to see more of a commitment to adding these things to their great system.

Well it is getting kind of late here I should play some more FF6 or Heroes of the Storm.

Hope you are doing well.
---
LOOK WHO CAME:
Retrofraction
EdgyDude 1
Dinosir 1
Avoclefo 1
GodEmperor Paige 1
Bardley 1
Luna Sy 1
Gajknight 1
extatix 1
nanashi 1
ShadeOfLight 1