Welcome to Nintendo Friday Night Fights!
We have the usual schedule tonight, consisting solely of
Mariokart 8,
unless someone else steps up to host anything. It seems to be our
destiny
to keep playing this game for FNF. Don't let our
destiny be ta
rnished by playing with people in those other FNFs. Whatever they may be playing this weekend. Your
destiny
awaits.
Time:
11:00 P.M. EST
Host:
smurfee mcgee       
NNID:
smurfee_mcgee
The Destructoid Tourney:
 1387-8210-8008
This will run every Friday to Sunday. See you there :)
Any other hosts?
Any other games you'd like to see? Or host? Let us know.
Headers/avatar by Pill Blatt
---smurfee mcgee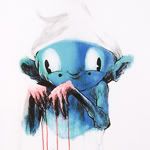 [/b]
---
LOOK WHO CAME:
Dtoid Nintendo FNF
PhilKenSebben 1
M Randy 1
ShadeOfLight 1